NFL Playoffs: games, schedules & brackets
Fourteen teams originally lined up to compete in the NFL playoffs, as we move closer and closer to the main prize, Super Bowl 55.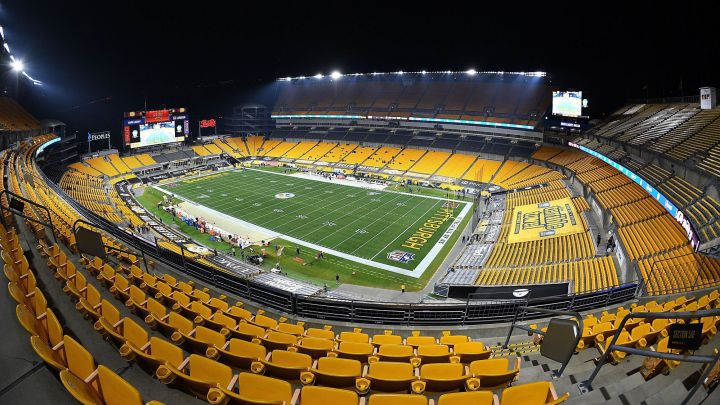 The field for the NFL Playoffs began with 14 competitors all striving to make it to Super Bowl 55. As the NFL decided to expand the post-season to 14 teams, it was only the No.1 seeds -- the Chiefs (AFC) and the Packers (NFC) – that were entitled to byes to the second round, with the remaining 12 competing in a six-tie wild-card round that started on Saturday 9 January with the Bills vs the Colts.
The six victors (three from AFC and three from NFC) were then joined by the Chiefs and Packers in the NFL divisional rounds for each conference, to be followed by the NFL Conference Championships on 24 January, with the two winners from these two semi-final ties heading to Super Bowl LV.
NFL Playoffs Wild-Card Round: results
(Times in ET)
Saturday 9 January
Game 1: Bills 27-24 Colts (AFC)
Game 2: Seahawks 20-30 Rams (NFC)
Game 3: Washington 23-31 Buccaneers (NFC)
Sunday 10 January
Game 4: Titans 13-20 Ravens (AFC)
Game 5: Saints 21-9 Bears (NFC)
Game 6: Steelers 37-48 Browns (AFC)
NFL Divisional Round
Saturday 16 January
Packers vs Rams - 4:35 p.m.
Sunday 17 January
Bills vs Ravens - 8:15 p.m.
Chiefs vs Browns - 3:05 p.m.
Monday 18 January
Saints vs Buccaneers - 6:40 p.m.
Conference championships
Sunday 24 January
NFC Divisional Round winners – 3.05pm
AFC Divisional Round winners – 6.40pm
Super Bowl 55
AFC champion vs. NFC champion – 6.30pm
Where and when is Super Bowl 55?
The 55th Super Bowl will take place at the Raymond James Stadium, Tampa, Florida on 7 February 2021, with the game being broadcast in the US by CBS and ESPN Deportes (Spanish Language). Kickoff is set for 6:30 p.m. ET.
This will be the fifth time that Tampa has hosted the Super Bowl, with the last time being Super Bowl XLIII in 2009. It will be the fourth time that the Super Bowl will be in the same state in back-to-back years, as last year's Super Bowl LIV was hosted at the Hard Rock Stadium in Miami Gardens, Florida.