Emirates FA Cup 4th/5th round draws: all the ties and dates
Emirates FA Cup 4th & 5th round draw: as it happened
And that concludes the draw for the fourth and fifth rounds of the Emirates FA Cup 2020/21
Brentford or Leicester v Brighton or Blackpool
Swansea or Nottingham Forest v Cheltenham or Manchester City
Everton or Sheffield Wednesday v Wycombe Wanderers or Tottenham Hotspur
Barnsley or Norwich City v Chelsea or Luton Town
Chorley or Wolves v Southampton or Shrewsbury Town or Arsenal
Sheffield United or Plymouth Argyle v Millwall or Bristol City
Manchester United or Liverpool v (Stockport County or West Ham) or Doncaster Rovers
Fulham or Burnley will play Bournemouth or Crawley.
Right, we're back on to find out the potential ties that lie ahead in the fifth round...
Stand out tie is clearly Man Utd vs Liverpool at Old Trafford. The Reds under Klopp are used to getting early picks with EPL opposition and now have a double-header against their old rivals.
Fulham vs Burnley is another all-Premier League tie while there are a number of the big teams stepping down the dressing room conditions. Favourites Man City travel to Cheltenham while Spurs are off to Wycombe.
Phew! Crouchy wasn't hanging about there after his opening Rod Stewart tribute. Let's have a quick review of those ties before they get going with the 5th round...
Everton to play... Sheffield Wednesday
Brentford vs Leicester City
Stockport or West Ham will face Doncaster Rovers
Chelsea at home to... Luton Town
Sheffield Utd... to play Plymouth Argyle
Fulham out next, and they'll face Burnley
Wycombe Wanderers get Spurs
Brighton next out... Blackpool
Millwall will play Bristol City at the Den
Chorley get Wolves to visit their place
Southampton or Shrewsbury Town to play Arsenal
Manchester United at home to Liverpool (Crouch apologises to his former team)
Swansea will face Nottingham Forest
Bournemouth next...Crawley Town
Cheltenham are out first and get...Man City
Peter Crouch gets us underway with a comedy pick...
Who's your money on?
There's no doubt that the Premier League big guns are at the top of the betting charts with silverware-addicts Manchester City leading the way as favourites.
Following them you have the likes of Liverpool (a team who swapped focus from this competition to the insignificant domestic, European and World titles in recent years), Chelsea, Manchester United and Spurs.
Current holders Arsenal are having a less than convincing season but maybe Arteta can get them on another run to the final.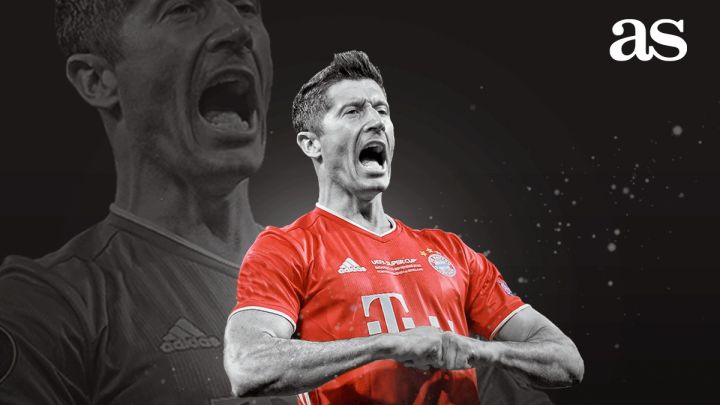 Derby days
There are a number of local derbies and old rivalries possibly getting set up in a short while.
In the London area, as is often the case, we have a few options. Could we see the likes of Chelsea, Arsenal, Spurs, Fulham, Luton or everyone's favourite, Millwall, being paired together? (And West Ham could be added to that list if they beat Stockport later tonight).
Man Utd being drawn against City or Liverpool would clearly be tasty
What about a Steel City clash being Sheffield United and Wednesday?
Not long now till we find out...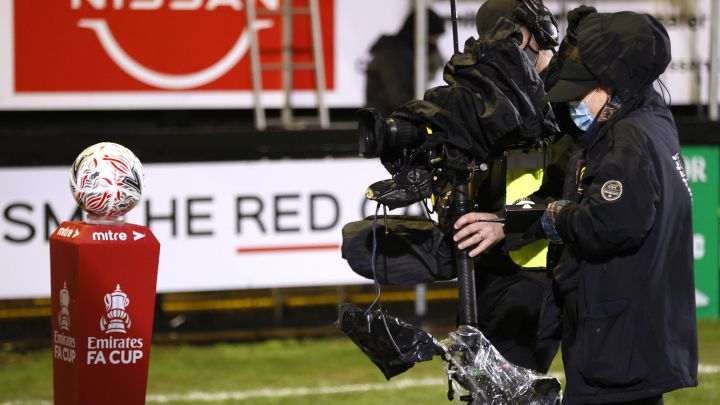 When are FA Cup 4th/5th round games played?
Marking your diary
Given the current circumstances surrounding the spread of covid-19 in England, the chances of fans being able to attend the games in person and rather slim. But a TV, comfy chair and well-stocked fridge can help the enjoyment of the matches for many.
The fourth round proper is scheduled for the weekend of Saturday 23 January (just 12 days from now!) and then the fifth round is set for Wednesday 10 February.
For dates of the latter stages check out the piece below:
Chorley chorusing
After knocking out the Rams, Chorley's lads got the bouncy going to Adele's Someone Like You.
"Sometimes it lasts in love, but sometimes it hurts instead"
Giant killings
Talking of the Red Devils - yes, Crawley Town share a nickname with a certain Manchester club - their win over Premier League side Leeds United will go down in their history...and that of the competition.
Who do you want?
It's not often you get to wish for two clubs in a draw. Maybe a Crawley Town fan can dream of overcoming Liverpool in their own back yard followed by a trip to the Theatre of Dreams.
Which two would make your dreams come true?
Teams, balls and numbers
Here are the numbers associated with the teams that are in the 'hat' for today's draw (Premier League clubs in bold):
1 Plymouth Argyle
2 Southampton or Shrewsbury Town
3 Chorley
4 Tottenham Hotspur
5 Wolverhampton Wanderers
6 Stockport County or West Ham United
7 AFC Bournemouth
8 Manchester United
9 Swansea City
10 Everton
11 Nottingham Forest
12 Arsenal
13 Barnsley
14 Sheffield United
15 Millwall
16 Doncaster Rovers
17 Leicester City
18 Wycombe Wanderers
19 Crawley Town
20 Burnley
21 Bristol City
22 Fulham
23 Liverpool
24 Brentford
25 Manchester City
26 Luton Town
27 Chelsea
28 Sheffield Wednesday
29 Norwich City
30 Blackpool
31 Brighton & Hove Albion
32 Cheltenham Town
The coronavirus effect
In case you were wondering, the reason for the double draw is yet another impact of covid-19, and it will aid with the fixtures being scheduled.
Elite sport continues in England despite increased restrictions in the fight against the pandemic but fingers are crossed that the season can continue relatively unscathed.
Your FA Cup hosts
Tonight will see reshmin Chowdhury keeping tabs on elongated joker - and not a bad pokey filler in his day - Peter Crouch as he conducts the draw.
As soon as they're through the fourth round ties, they will crack on with the fifth round meaning that anyone who has 'or' in Most Used Word Bingo will have a decent chance of scooping the prize.
FA Cup 4th/5th round draw: welcome
Hello and a very warm welcome to our live coverage of the next two rounds of the Emirates FA Cup 2020/21.
That's right! It's a double draw in store for us all, meaning that managers, players and fans will know what awaits them in the 5th round if they can navigate the 4th.
Our build-up starts here...