Among Us: how to download and play for free on mobile, PC, Mac
The online multiplayer game has drawn hundreds of millions of gamers to become one of the most talked about games of 2020. Here's how to download Among Us for free on PC, Mac and mobile.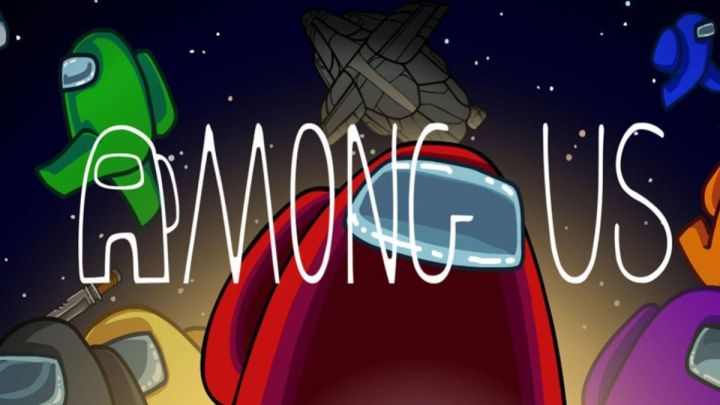 As far as free-to-play games go, Among Us may well have been the gaming phenomenon of the year. The deceptively simple premise has been a massive hit with gamers young and old, racking up well over 200 million downloads with around two million concurrent players. Not only that but it has brought in tens of millions of dollars in revenue for developer InnerSloth. Not bad for a free game.
But that sensational success is far from over. Here's everything you need to know to get involved.
Among US reveals another new map
Among Us: the gaming phenomenon of 2020
Among Us was initially released two years ago but its popularity really rocketed during the second half of this pandemic-disrupted year. The simple InnerSloth title - which has spawned a number of globally-popular clones - has been accessed across a range of different platforms by hundreds of millions attempting to outwit their opponents in this space-themed, online, multiplayer game. It has even brought gaming to the government with Alexandria Ocasio-Cortez, better known as congresswoman AOC, quite literally killing it in front of a massive Twitch audience.
AOC plays Among Us PART 2! This time she was joined by Alanah Pearce, Corpse, and Canadian Parliament member Jagmeet Singh. Here's all the best moments 👇👇👇 pic.twitter.com/QskKpEcJ0A

— GameSpot (@GameSpot) December 7, 2020
Whether working collaboratively with your crew to achieve its objectives, or playing the role of the imposter and trying to sneakily knock off each of the others before they suss you out, you'll need your wits about you. Oh, and then there are all the hats, pets and skins to make it even more personalised!
If you want the chance to test your skills of deceptive against players all over the world, what are you waiting for? It is available for free via the app store of your iOS or Android mobile device, or head to Steam and pay a small fee (and an optional tip to the developers) to get involved. There is also a legal way to play it both on PC and Mac for free, and below we explain step-by-step how to do so and provide the necessary links to make it easy.
How to download and play Among Us for free on PC and Mac
1. Download and install the BlueStacks Android emulator on PC or Mac
2: After setup, enter your Google Play Store account
3: From Home tab, go to Google Play Store and search for Among Us
4: Install Among Us
5: Once the download is complete, away you go!
It's worth noting that this emulator can also be used for other titles, but we recommend always using official applications offered by the development company itself in order to avoid related problems. On the other hand, there are other similar emulators, such as GameLoop, which allow you to enjoy titles like Call of Duty Mobile on your PC (Windows 10) completely free of charge.
If you'd rather try your luck at Among Us on the go, the game is available to download for free from your mobile device's app store.
When is Among Us 2 being released?
As it stands there are no plans for a sequel after Among Us 2 was officially cancelled by its developers. InnerSloth had initially been keen to deliver a second instalment, aiming to greatly improve many of the parameters and general performance of the current app, saying that "it involves a large number of changes and the game is very delicate." But for now that plan has been abandoned.
Read what Innersloth said about Among Us 2 and the good reasons behind the cancellation.
Among Us: what's it all about?
Get ready to prepare your spaceship for departure as you take the challenge along with 4-10 players who make up the Crew, and connect online or via a local Wi-Fi. But not everyone can be trusted.
There are Imposters amid your ranks, at least one but maybe more, with the sole intention of stopping you achieving your goals. It's up to you to decide who to trust in this game of deception. If you want a truly interactive experience voice chat can be enabled so you can interrogate the suspects.
How do you win Among Us?
The crew: you and your team must work together to fill up the group task bar, or hope that you uncover the imposter before you're all killed
- Win by completing tasks to prepare the ship or ejecting all Impostors.
- React quickly to undo the Impostor's sabotages.
- Check the Admin map and Security cameras to keep tabs on other Crewmates.
- Report any dead bodies immediately to start discussion of who the suspected Impostor is.
- Call emergency meetings to discuss suspicious behaviour.
- Vote to eject suspected Impostors.
PC Controls:
Arrows or WASD - Moving
E or Space - Use
Q - Kill
R - Report body
Mouse - Minigame and menu interactions
Alt+Enter - Toggle fullscreen
In the options, you can also choose to use mouse only, which mirrors mobile controls.
The imposter: your objective is simple, kill off the group and frame everyone else for your actions!
- Kill crewmates and frame bystanders.
- Pretend to run tasks to blend in with the crewmates.
- Sneak through the vents to quickly move about the ship.
- Use sabotages to cause chaos and divide the crew.
- Close doors to trap victims and kill in private.
Among us: Twitter reactions
It's clear to see that Among Us players have been getting hooked rather easily and where better to get a feel for what is being said than by a quick glance at Twitter. There's plenty of memes doing to the rounds...
"We fully agree with the use of Bluestack"
Given the commotion that has been generated by this news, our colleagues at Meristation contacted the developers of Among Us! to ask if the use of a legal emulator like Bluestack seemed correct, or if they would prefer that their game is not played for free while on Steam it is available at just $5. Lead programmer Forest Williard assured us that they "fully agree with using Bluestack to enjoy Among Us! for free on PC" as "we continue to have support with ads and in-app purchases, so it's good."