WandaVision and beyond: what movies & series are in MCU Phase 4
Marvel Cinematic Universe's Phase Four have not been unaffected by the coronavirus pandemic, but here's all you need to know on what to expect and when.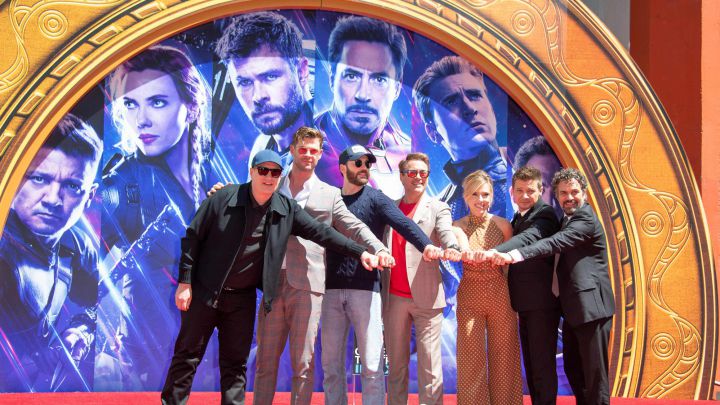 It may sound like the latter portion of a covid-19 vaccination schedule, but in fact MCU's Phase Four is the latest stage in the franchise's entertainment output. Phase Four consists all of the Marvel Studios productions set to be released from 2021 through 2023. It is the first phase of the Universe to include television series as well as feature films.
WandaVision: first release of MCU Phase Four
Released today on Disney+, WandaVision is the very first installation of Phase Four follows Wanda Maximoff, aka Scarlet Witch (Elizabeth Olsen) and Vision (Paul Bettany) in an homage to 1950's sitcom-style suburbia.
The BBC's Stephen Kelly calls WandaVision the "strangest and most interesting project to come out of the MCU in years," revealing that the sitcom style of the show is painted on thick, complete with a studio audience and black and white 4:3 aspect ratio.
The series also stars Teyonah Parris, Kathryn Hahn, Randall Park and Kat Dennings.
What comes next in MCU's Phase Four?
The next release, and first film of Phase Four will be Black Widow, which folowing pandemic-related delays is set to be released in May 2021 by Walt Disney Studios Motion Pictures. Following that, here's the comprehensive list of what's to come.
Upcoming MCU Phase Four movies and release dates:
Shang-Chi and the Legend of the Ten Rings (9 July 2021)
Eternals (5 November 2021)
Untitled Spider-Man: Far From Home sequel (17 December 2021)
Thor: Love and Thunder (6 May 2022)
Doctor Strange in the Multiverse of Madness (25 March 2022)
Black Panther (26 May 2022)
Upcoming MCU Phase Four series and release dates
WandaVision (15 January 2021)
The Falcon and The Winter Soldier (19 March 2021)
What If...? (Summer 2021)
And, since it's still winter, here's our advice on how to watch all the Marvel movies in order.