Slovenia thrash South Korea 51-29 at Handball World Championship
It's the second time in the history of the competition that so many goals were scored in one game.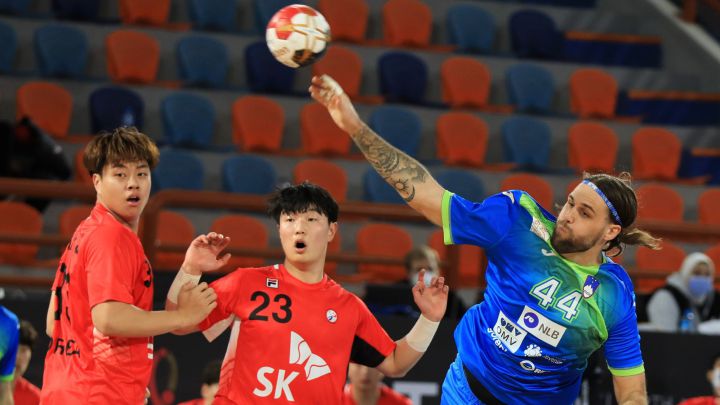 The Slovenian handball national team hammered the South Korean side 51-29 in their opening game of the 2021 men's Handball World Championship in Egypt to level with the record set in 2011 in the game between Romania and Russia that ended 38-42 in Sweden.
Only two teams have scored more goals than Slovenia in a single WCH game; Iceland who scored 55 goals against Australia in WCH 2003 and Denmark who scored 52 against Canada two years later in Tunisia.
The South Korean team paid a costly price for sending the U23 team to participate in the competition as experienced a thrashing defeat that will definitely affect their morale negatively.
Slovenia's coach happy with the boost of confidence:
Slovenia's head coach Ljobomir Vranjes expressed his happiness following the victory they achieved in their first appearance that will grant his players the needed confidence for the upcoming games while showing respect for the South Korean youngsters. "The players were a little nervous before the game but they kept their cool from the throw off," said Vranjes.
"Both teams did well, but there were differences in fitness which gave us the advantage against the Koreans. It was good that this was our first game, it could be a confidence boost that we're in need of" he added. Both Slovenia and South Korea are competing in Group H along with Belarus and Russia.