LIGUE 1 | ROTHEN
Mbappé attitude under scrutiny amid Pochettino comments
Jérome Rothen has looked at what is going on at the Parisian club and points to Kylian Mbappé's reaction to teammates as one aspect of his new manager's tasks.
Mauricio Pochettino, absent after contracting covid-19, thanked Kylian Mbappé for his willingness to help the team in the run-up to the Angers match, and emphasised the high level of motivation shown by the French star since his arrival in Paris.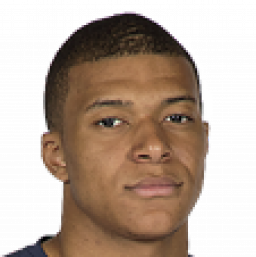 Mbappé relationship building
The relationship between Tuchel and Mbappé was far from solid, and the Argentinian does not want to find himself in the same situation, so with this type of public statement he appears to be reaching out to Kylian. With the contract renewal of the latter still up in the air and Real Madrid circling, plenty of affection in the youngster's direction is required.
However, it seems that the former Tottenham boss needs more than public statements to correct certain attributes on the pitch. At least, that's the view of Jérome Rothen, a former French international (13 caps) who spent five years of his career at PSG (2004-2009) and is now an analyst for RMC.
"He [Mpabbé] plays in a contrasting way to that of his teammates, and also contrasts with their attitudes. Some things can't be hidden. He goes in huffs and says pretty bad things to his teammates. This is because when you are in a period of doubt, you tend to exaggerate those gestures that reassure you."
Mbappé's stepover management
Rothen also pointed to an aspect of Mpabbé's style of play.
"He's very stubborn about doing stepovers. When he succeeds, he looks like Ronaldo [Nazario]. He is getting close to that level.
"Today, even before making a pass, he tried did a pointless stepover. The coach will be important in the way he manages this."
It's worth remembering that after the first game of his tenure, Pochettino stated that Mbappé "had to improve," although he did later qualify that by adding "like the whole team."