Third stimulus check: how to calculate how much you could receive
Joe Biden, who is just one day from becoming President, last week proposed a new pandemic relief bill which includes a third round of stimulus checks.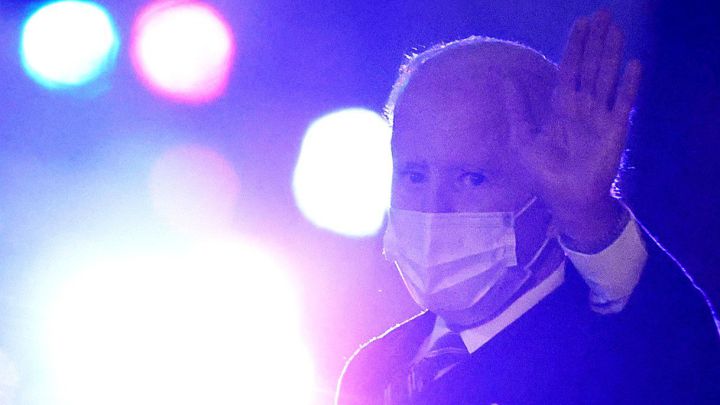 The final amount of the next stimulus check had been a hot topic since the Spring, with Democrats pushing for larger payouts to qualifying Americans while most Republicans pulled the metaphorical purse strings somewhat tighter.
Now, just days before Biden is due to be sworn in as the 46th President of the United States, a $1.9 trillion American Rescue Plan has been proposed which will include a booster $1,400 third stimulus check to add to the skinny $600 payout in December.
Direct cash payments.
Extended unemployment.
Rent relief.
Food assistance.
Aid to small businesses.
Keeping essential frontline workers on the job.

Those are the key elements of my American Rescue Plan.

— Joe Biden (@JoeBiden) January 15, 2021
Joe Biden: $600 second stimulus check "simply not enough"
The $1,400 amount represents the difference between the $600 second stimulus check included in December's $900bn covid-19 aid package and the $2,000 figure Democrats were pushing for, ultimately without success.
"We will finish the job of getting a total of $2,000 in cash relief to people who need it the most," Biden said as he presented the $1.9tn American Rescue Plan (ARP) last week. "The $600 already appropriated is simply not enough if you have to choose between paying rent and putting food on the table. Even for those who have kept their jobs, these checks are really important."
The president-elect added: "$2,000 is going to go a long way to ease that pain."
Biden's stimulus plan also seeks support measures such as a $400 weekly boost to jobless benefits and an increase in the national minimum wage to $15 an hour.
When to expect a third stimulus check
It seems very unlikely that the proposed $1,400 stimulus check will start being distributed, or even be approved, before the end of January.
This is because the stimulus bill in which it features may well take a little time to get through Congress, with the Senate shaping up as a particular stumbling block.
Third stimulus check: how much will each person receive?
$2,800 for couples who file a joint tax return.
$1,400 for each dependent child under the age of 17.
$2,000 for a qualifying adult dependent. (This is new for the third stimulus check: adult dependents weren't included in the last round of stimulus checks, so they will likely qualify for the full $2,000 in this round.)
The payments for single people are reduced for those with Adjusted Gross Incomes (AGI) above $75,000. For married couples filing jointly, the phase-out begins at an AGI of $150,000.
If you file as head of household, the reductions begin at $112,500 (if you are single, widowed or divorced and claim a child as a dependent, you probably have been filing as a head of household.)
Adult dependents: how much do they get?
According to Forbes, adult dependents are set to receive $2,000, as per the CASH Act, which Biden's current stimulus check proposal is based on. As they weren't included in the second stimulus bill, it's likely that qualifying adult dependents will receive the full $2,000 in the third round of checks, although the Biden administration have yet to confirm these terms.
To calculate the approximate amount you may qualify for based on your individual circumstances, Forbes have devised a calculator based on the CASH act and Biden's announcement as of 14 January.