Rogelio Funes Mori pending coronavirus tests results
The Argentine CF Monterrey player didn't train with the rest of the team on Sunday after defeating Club América as he displayed symptoms related to coronavirus.
On Saturday CF Monterrey defeated Club América 1-0 on matchday 2 of the 2021 Guardianes tournament and the next day the team returned for regenerative exercises ahead of their next league game. Rogelio Funes Mori didn't join the rest of the team on Sunday because he is presenting symptoms related to coronavirus.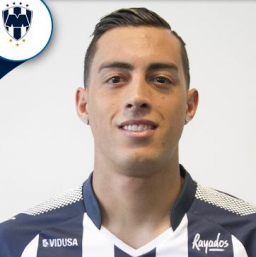 According to AS Mexico, the striker informed the medical staff that he couldn't smell or taste the food, which is a very common symptom of coronavirus. He was immediately tested and now he remains in isolation until the results come back.
If the results come back positive, it would be the second time he gets the virus because first got covid-19 back in June 2020. Funes Mori was the first player in the Monterrey roster to get sick during the peak of the pandemic in Mexico.

Currently Monterrey has thre other players recovering from coronavirus, Vincent Janssen, Stefan Medina and Avilés Hurtado, 2 staff members and five players from the U-20. Currently Funes Mori is the top scorer of the tournament with three goals in two games.