Swansea City eying DC United playmaker Paul Arriola
According to Yahoo Sports, The Championship team are looking at Major League Soccer before the transfer window closes and they have shown interest in Arriola.
In 2017 Paul Arriola left Club Tijuana in Mexico to continue his career with DC United and his fee at that time was $3.19 million. The 25-year-old has 69 appearances in Major League Soccer (MLS) scoring 14 goals and giving 13 assists. The 2021 season is set to start in late-March, but he might not be available for DC United this year.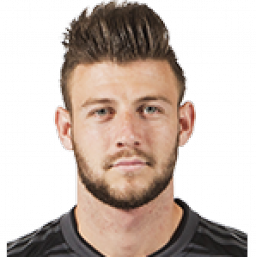 Swansea would be his first European club
According to Yahoo Sports, Swansea City is now targeting Paul Arriola for the second part of the Championship. Currently the Swans are in second place and they are making a run to return to the Premier League.
All three sides involved in the transaction are negotiating a deal that most likely would send the United States international on a loan with purchase option by the end of the season. According to transfermarkt, Arriola's market value is $3.30 million and has an option for a further year with DC United if things don't work out with Swansea.
If Swansea can keep that second place they will earn an automatic promotion to England's top tier league. If they end between third through sixth place, they will enter the promotion playoffs for the final Premier League spot.