NFL
Packers vs Buccaneers: Green Bay's LaFleur wary of Brady
Matt LaFleur discussed Tom Brady and his own quarterback Aaron Rodgers heading into Sunday's NFC decider.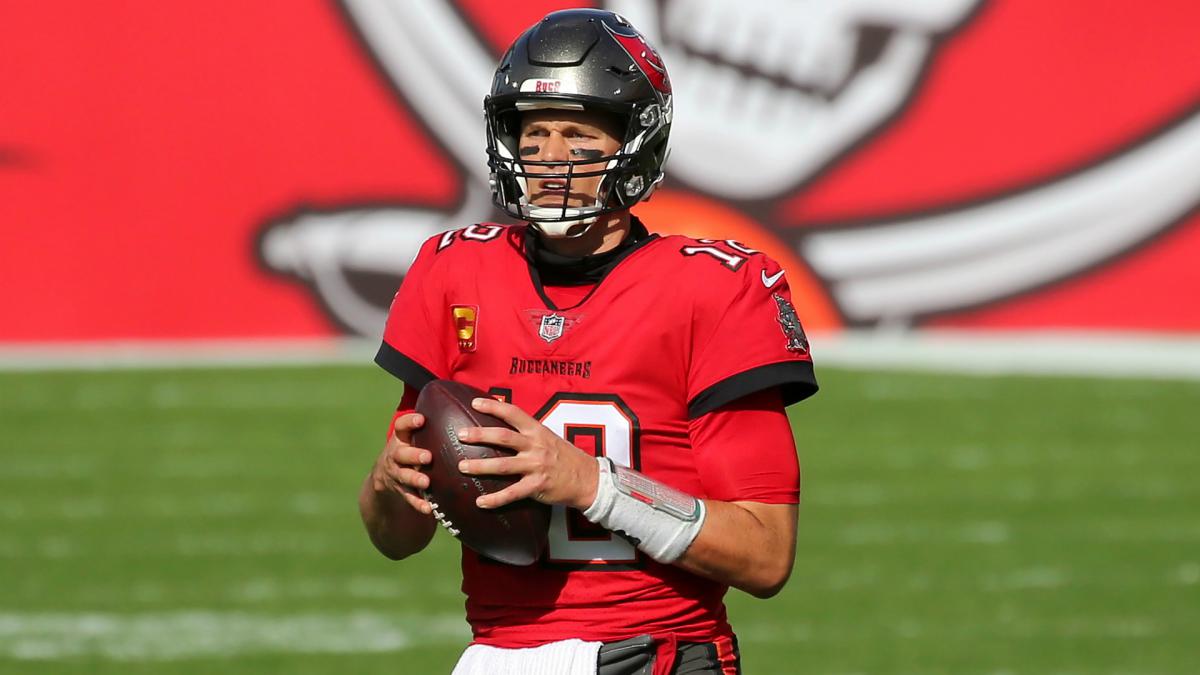 Green Bay Packers head coach Matt LaFleur warned of Tom Brady's "great feel" ahead of the blockbuster NFC Championship Game against the Tampa Bay Buccaneers.
Brady's got a feeling for Tampa
It will be a battle of the titans when Aaron Rodgers leads the top-seeded Packers at home to Brady's Buccaneers, with a Super Bowl berth on the line on Sunday.
Brady – a six-time Super Bowl champion with the New England Patriots – will start his 14th conference championship when the Buccaneers travel to Lambeau Field.
The 43-year-old superstar has more conference championship wins (nine) than any other quarterback has starts, per NFL Research.
LaFleur is wary of the four-time Super Bowl MVP, telling reporters on Thursday: "I think every game plan is a little bit different, but he's got such a great feel.
"He knows when to get the ball out. Whether you're rushing four or five it doesn't matter. If he feels that rush he gets the ball out of his hands and conversely, if you're rushing four and you're not hitting home he'll hold the ball as long as he needs to, to allow people to get open.
"That's just one of those things that I think is tough to coach. Some guys have great feel in the pocket and that's a tremendous luxury when you have a guy like that."
Not since winning Super Bowl XLV have the Packers reached the showpiece event – beaten by the San Francisco 49ers in last season's NFC Championship Game, having also lost title deciders in 2017 and 2015.
Rodgers will play a conference title game at home for the first time in his stellar career following the Packers' 32-18 win over the Los Angeles Rams in the Divisional Round – his four previous NFC Championship appearances have been on the road.
Rodgers vs Brady showdown
Green Bay's Rodgers – a Super Bowl champion in the 2010 season – recorded his 12th career playoff game with 250-plus passing yards and two-plus passing touchdowns against the Rams.
According to NFL Research, the only other payers in NFL history with 10-plus such games are Brady (17), Joe Montana (12) and New Orleans Saints quarterback Drew Brees (10).
MVP favourite Rodgers also eclipsed Brett Favre for most playoff completions (439) in Packers history.
Per Stats Perform, Rodgers has thrown for multiple passing TDs in eight consecutive postseason games, tied with Joe Flacco for the longest streak in history. Now with 233 in his career, Rodgers also passed Favre for the most touchdown passes thrown at Lambeau Field (regular and postseason).
"I think when he speaks he is so well thought out in what he says and he has such a great delivery to our team I think everybody really, truly, takes it to heart," LaFleur said of the two-time MVP.
"Obviously he's a huge part of our football team both on the field and in that locker room. I think those just kind of naturally occur, whatever feels natural in the moment. He's a guy that everybody on this football teams looks to in terms of that leadership role."
On Rodgers and Brady, added: "They've seen everything. There's not a lot you can throw at them that they haven't seen. Now, the whole key is that I think a lot of times when you're playing quarterbacks like this you've got to make sure that you have identical looks, or shells, or contours and you're switching the picture on them on the snap of the ball. I think that's always imperative any time you're playing quarterbacks of this calibre."