What was outcome of the last Conor McGregor UFC fight?
The last time the Dublin born fighter graced the Octagon was roughly a year ago when he fought Donald "Cowboy" Cerrone in Las Vegas.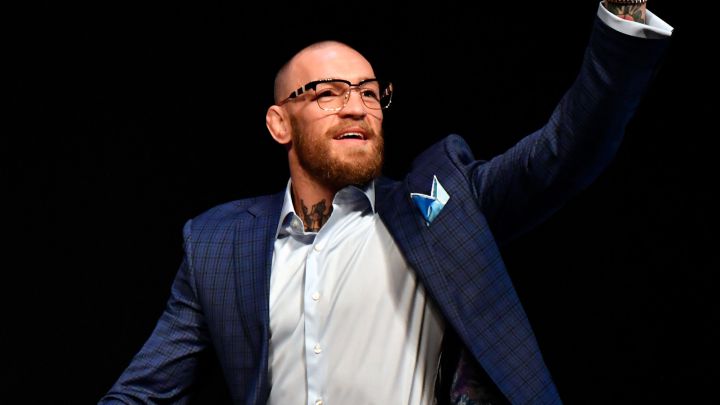 Irish UFC star Conor McGregor is "ready and raring to go" after he and Dustin Poirier both made weight ahead of their blockbuster showdown at UFC 257.
'The Notorious' weighed in at 155lbs when he took to the scales, with Poirier a pound heavier ahead of the much-anticipated bout on Fight Island in Abu Dhabi.
McGregor defeated Poirier in a first-round knockout when the two first met at featherweight almost seven years ago but is sure to face an altogether sterner challenge this time around in a fight taking place at lightweight.
Last bout
Five months on from the ugly aftermath of the Khabib defeat in October 2018, McGregor announced, "I've decided to retire from the sport formally known as 'Mixed Martial Art'."
High-profile incidents away from the Octagon had plagued McGregor, while he also launched his 'Proper No. Twelve' whiskey brand.
Fight Night ready? Grab a bottle or 3 of Proper Twelve and get your pitchers ready with the Proper Southpaw Punch 🥃 🍋

Southpaw Punch Pitcher
3 parts Proper No. Twelve
4 parts lemonade
4 parts club soda
Build in a pitcher. Add ice. Stir. Serve over ice with a slice of lemon. pic.twitter.com/OD9d9IsQoA

— Proper No. Twelve (@ProperWhiskey) January 22, 2021
Still, the lure of the UFC proved too much for one of the all-time greats and a focused McGregor was back to fight Cerrone in Las Vegas in a bout pitting two of the sport's most popular stars against one another.
McGregor put on an impressive show and a series of brutal blows led to the bout being waved off after just 40 seconds. It marked his first victory in the Octagon since November 2016 when he defeated Eddie Alvarez to win the UFC lightweight title and become the company's first ever dual champion.