Third stimulus check: eligibility for $1,400 payment could be narrowed
President Joe Biden's pledge to distribute stimulus checks of up to $1,400 has met with pushback from lawmakers keen to keep the cost of such a scheme down.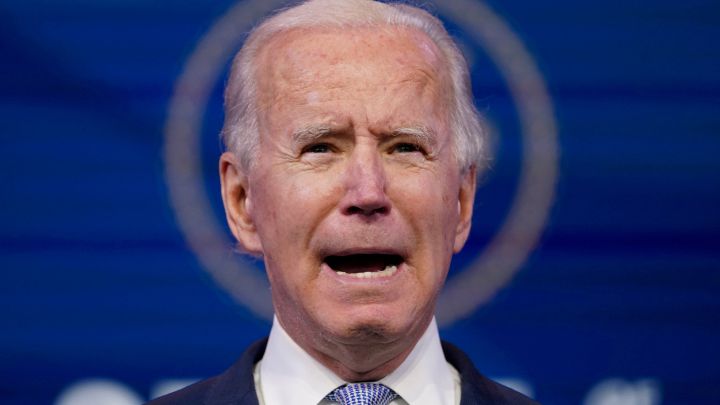 Eligibility for the proposed third stimulus check could be narrowed to include a smaller portion of the US population, amid pushback from lawmakers over the cost of sending out another round of direct payments.
Biden wants to send Americans stimulus check of up to $1,400
As part of the American Rescue Plan (ARP), a $1.9tn stimulus proposal, new President Joe Biden has pledged to distribute stimulus checks of up to $1,400 - an amount that represents the difference between the $600 check in December's $900bn relief bill and the $2,000 figure Democrats unsuccessfully sought to raise this to.
"The $600 already appropriated is simply not enough if you have to choose between paying rent and putting food on the table," Biden said as he unveiled the ARP this month. "Even for those who have kept their jobs, these checks are really important […]. $2,000 is going to go a long way to ease that pain."
Bipartisan group of lawmakers signals desire to cut cost of stimulus checks
But Republican legislators and some more moderate Democratic congressionals have raised concerns over the expense of such a scheme, telling top White House economic adviser Brian Deese in a call on Sunday that the number of Americans who qualify for a payment needs to be reduced.
They see this cost-cutting measure as one way of bringing down the $1.9tn overall spend of the ARP so soon after a near-$1tn outlay on economic aid. "There seemed to be a lot of agreement […] that those [direct] payments need to be more targeted," Susan Collins, a Republican senator from Maine who was among the lawmakers who spoke to Deese, told Politico.
Senate Majority Leader Chuck Schumer (D-NY) has indicated Democrats' willingness to try to get a big stimulus spend through Congress without Republican support, but their knife-edge majority in the Senate - the chamber is a 50-50 split, with Vice-President Kamala Harris given a tie-breaking vote - means every senator in the party would have to back the bill. Some middle ground would therefore have to be found with moderate Democrats less eager to dig deep on provisions such as stimulus checks.

For example, Joe Manchin (D-WV), who was also on the call with Deese, says it is important to "target where the money goes" in a third round of stimulus checks. "Sending checks to people that basically already have a check and aren't going to be able to spend that or are not going to spend it, usually are putting it in their savings account right now, that's not who we are," he told CNN this month. "We have done an awful lot of that."
Study suggests reduced stimulus-check eligibility could work well for US economy
Sent out as part of the CARES Act, a $2.2tn relief bill passed last March, the first round of stimulus checks, whose maximum amount of $1,200 was slightly lower than the payment proposed in the ARP, cost a total of around $270bn, according to figures released by the US' Internal Revenue Service.
Individuals with an annual income of up to $75,000 and married couples on under $150,000 received the top figure, with higher earners getting a gradually smaller amount up to a final cap of $99,000/$198,000. The second stimulus check came with the same initial income thresholds, but lower final phase-out limits of $87,000 and $174,000.
And recent research by the non-profit organization Opportunity Insights suggests that limiting eligibility for the third stimulus check to fewer, low-earning Americans could work in the US' favor. According to the study, households with a yearly income of over $78,000 would on average spend just $105 of their $1,400 stimulus check, saving the rest. As a result, Opportunity Insights says, only a small percentage of the funding invested in the scheme would actually be put back into the economy.
"Targeting the next round of stimulus payments toward lower-income households would save substantial resources that could be used to support other programs, with minimal impact on economic activity," the body says in its report.
Biden "open" to revising stimulus-check eligibility requirements
President Biden has said he is willing to be flexible over the eligibility requirements for a third stimulus check, telling reporters on Monday: "There's legitimate reason for people to say, 'Do you have the lines drawn the exact right way? Should it go to anybody making over X number of dollars or Y?' I'm open to negotiate those things."
Deese echoed Biden's words the following day, saying to CNBC: "Certainly, if there are ways to make that provision, and other provisions, more effective, that's something we're open to."
Third stimulus check: live updates
You can get the latest information on the proposed third stimulus check with our dedicated live blog.