Carlos Vela wins lawsuit against former club over training rights
The team where the Los Angeles FC captain started his career was suing him about his training and formation right at the Court of Arbitration for Sport in Mexico.
In November 2020 Carlos Vela was informed that the club where he started his playing career, Ko Cha Wolis in Cancun, Mexico, was suing him over his training and development rights. After months of legal battle at the Court of Arbitration for Sport it was confirmed that the Los Angeles FC captain has won the lawsuit.
Vela started playing with Ko Cha Wolis from 2001-2003 before joining Chivas youth academy. According to the articles 20 and 21 of FIFA's rules about the transfer of players, all clubs that would receive compensation each time he gets transferred until he turns 23-years-old.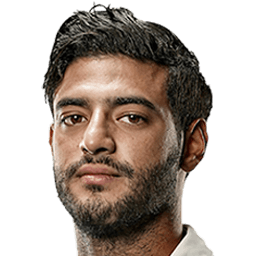 That is why Ko Cha Walis presented a lawsuit to the Court of Arbitration of Sport in Mexico because before Vela turned 23, he already had played for Chivas, Arsenal, West Brownwich, Salamanca, Osasuna and Real Sociedad.
Now that the court's decision ruled in favor of Carlos Vela, the team Ko Cha Walis has to pay 38,9323.25 thousand dollars to the Court of Arbitration, the attorney fees from Carlos Vela and a sum of money to the Mexican Football Federation.