"The perception of MLS around the world is changing" - Gregg Berhalter
Many big clubs from Europe's top-tier leagues are looking at Major League Soccer for young talented players according to the US men's national team coach.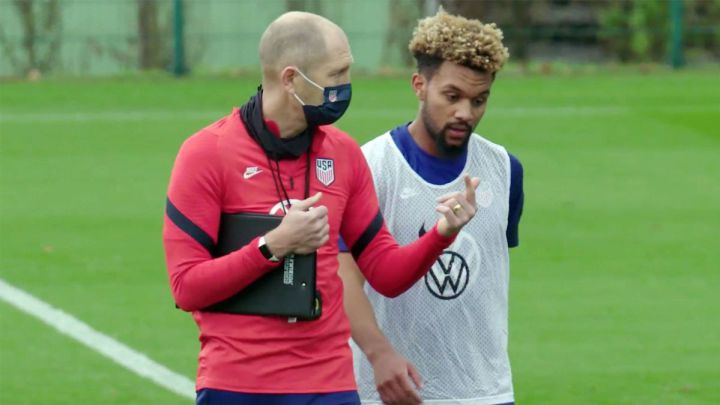 For several years now many young American players are making their way to European clubs at a very young age and making a difference in their respective teams. In the recent future, Weston McKennie (Juventus), Sergiño Dest (FC Barcelona, Gio Reyna (BVB) and Christian Pulisic (Chelsea FC) have become key players and helped change the perception of MLS around the world.
"We're starting to be looked at around the world as a value league, which I think is important," Berhalter said on Extratime. "Before we might have been ignored for our young talent, but it's been a combination of our huge efforts in youth development and then it's been coaches having the courage to play young players. And then it's been young players doing well abroad. The combination of those three things has really led to a lot of attention on Major League Soccer and our younger players."
In the last January transfer window Bryan Reynolds left FC Dallas to join AS Roma and Philadelphia Union sent Brendan Aaronson to Red Bull Salzburg and Mark McKenzie to Genk. Also Joe Scally left NYCFC to join Borussia Mönchengladbach and FC Dallas HomeGrown Reggie Cannon went to Boavista in Portugal.
"I think it's a great spot for the league to be in," Berhalter said. "This is a really good position. We always want to be a league other countries look toward for young talent and MLS has done a great job of establishing itself in this last year."
"It certainly needs to be sustained. I think we need to double down now on youth development, we need to put a lot more energy, a lot more resources into it to make sure it is a first wave, that we can continue to produce these young players at the rate we are now," Berhalter said. "When you look at the collective effort over the last 15 years and you're starting to see results, it's gratifying. I hope it is a first wave and not a golden generation."