Neymar after Barcelona blow: "I don't know how much more I can take"
The PSG forward wrote a scathing message on social media about the fouls he is subjected to after being ruled out of the Champions League tie against Barcelona.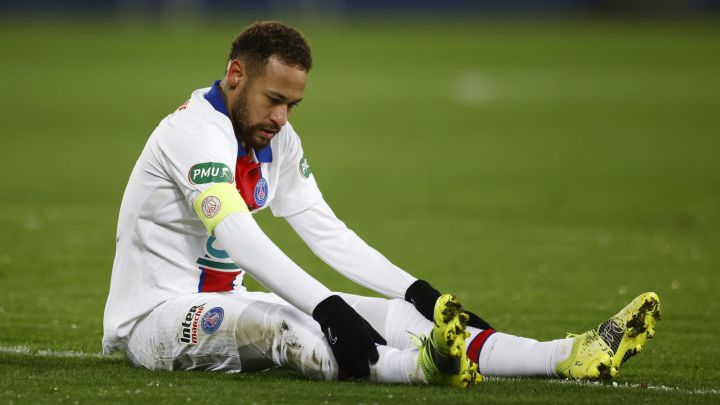 Neymar has posted a furious response to the confirmation that he will miss the opening leg of the Champions League last 16 clash with his former club Barcelona after picking up an adductor injury in the Coupe de France game against Caen. PSG confirmed Neymar faces up to four weeks on the sidelines, which places his availability for the return against Barça in serious doubt, leading the Brazilian to vent his frustration at sitting out another European showpiece due to injury.
Neymar: "I don't know if I'm the problem or the way I play"
"I'm very sad, the pain is immense," Neymar wrote on social media. "Once again I will have to stop doing what I love most in life for a while, which is playing football. Sometimes I feel uncomfortable because of the way I play, I dribble and I end up getting fouled constantly. I don't know if it's me or what I do on the pitch that is the problem. It really saddens me," the Brazilian wrote.
"It makes me sad to hear a player, a coach, a commentator or whoever say "you really have to hit him", "he's a diver", "he's a cry baby", "he's a child", "he's spoiled", etc… It really makes me sad and I don't how much more of it I can stand. I just want to be happy playing football and nothing more."
Neymar was incensed after the Caen game and accused the opposition manager, Pascal Dupraz, of accusing him of playacting following the challenge from Steeve Yago that forced him off the pitch.
The injury means that Neymar will again be absent on a huge European occasion for PSG after he missed matches in the last eight of the competition against Real Madrid and Manchester United.