Alexandre Pato signs for Orlando City
The Major League Soccer franchise confirmed the signing of the 31-year-old striker on Saturday ahead of the 2021 season set to start in mid-April.
Earlier this week it was announced that Orlando City had made a formal offer to sign free-agent Alexandre Pato. The 31-year-old striker ended his contract with São Paulo on 21 August 2020 and had been without a club since. After several days of negotiations, Orlando City confirmed that they had reached an agreement to sign Pato ahead of the 2021 season.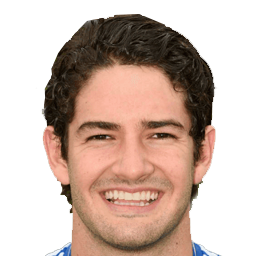 One-year-deal
City also confirmed that the deal with the Brazilean striker is for one year only and he will join the Lions' pre-season when he receives his P-1 Visa and International Transfer Certificate. He will join Nani in one of the best teams in the Eastern Conference.
"We are very excited to welcome Pato to Orlando. He's a veteran player who has featured at some of the top clubs around the world and has a proven track record at the international level. The experience that Pato brings with him will be invaluable to the club," Orlando City EVP of soccer operations Luiz Muzzi said in a club statement. "Pato is a high-calibre player and we're excited to add another great target up top."
Brazil international
Pato has 27 caps with Brazil's national team and has played at Chelsea, Villarreal, AC Milan and Tianjin Tianhai, where he played two seasons and scored 30 goals in 47 appearances. The striker also broke the record as the youngest goalscorer in a FIFA competition when he was playing with Milan in the Club World Cup at age 17.