Raúl Jiménez doesn't remember the moment of his head injury
The Wolves striker confessed that the moment he clashed heads with David Luiz is all a blur to him as he continues to recover and return to the team.
Last year Raúl Jiménez clashed heads with David Luiz during Wolves' Premier League match against Arsenal and had to undergo surgery to stop the bleeding. The doctors revealed that the Mexican international suffered a fractured skull and his recovery has been slow, but positive.
Since he suffered his head injury, Wolves have only won two Premier League games and currently they are in 12th place with 30 points and a record of 8-6-10. There is no set date for his return to the pitch, but manager Nuno Espírito Santo gave a positive update about Jiménez.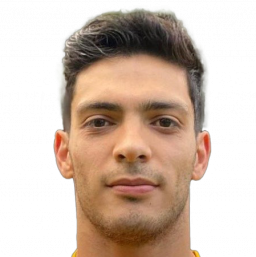 "He is doing good. He had a consultation and the results are amazing. So gradually he will progress. It's too soon yet to predict an exact point. He is working by himself, but with a good intensity in his training sessions, so we're really positive and delighted with how he is doing," said the Wolves head coach.
"It was all a blur"
Jiménez could make a return before the end of the season and the Wolves manager is very happy with the progress he is making. During an interview with EstiloDF, the Mexican international revealed that he doesn't remember the moment he clashed heads with David Luiz.
"It was very complicated and I don't remember what exactly happened. It is all a blur. All I remember is waking up in the hospital after the surgery was done. Then it was very complicated to go back home and not be able to do anything. Every little move I made had to be very slow, but my girlfriend has helped me so much throughout my recovery," said Jiménez.