Gareth Bale agent on Real Madrid return, Zidane, Mourinho...
Gareth Bale's agent Jonathan Barnett was critical of Madrid fans in an interview with 'Goal.com' and says he doesn't know if the player will return to Spain.
Jonathan Barnett, agent to Gareth Bale and Eduardo Camavinga, gave an interview to goal.com in which he gave an update on the player's situation in England, his relationship with his coaches José Mourinho and Zidane and revealed that his is in constant contact with his team mates at Real Madrid.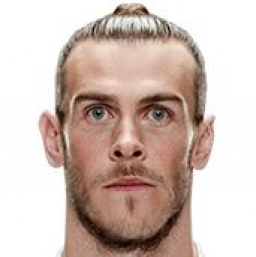 "Yes, of course they maintain a good friendship. Does he watch Real Madrid games? I don't know but I'm sure he does. At least some of them because it's not easy always playing and travelling. He still loves Madrid. He doesn't have any problems with the club, it's a wonderful club. It wouldn't be a problem [for him to return]. They just have to decide if they need him back, if he can play for Madrid and all these things. I guess you have to ask Mr. Zidane if he wants him; I don't think so".
Bale and Mourinho
"Gareth is happy in London. I'd give him him a 9 personally, and professionally, a 5 or a 6. There is no problem between Mourinho and him. It's journalists who create the problem, but there is no problem. We expected him to play more; things haven't gone that well, but the team haven't gone [as] good as well. The criticism he received for the [fitness] post?
"Mourinho has every right to give his opinion, he can say whatever he likes. Gareth doesn't mind, he knows his own opinion and can speak up for himself. That he is not playing much? You have to ask Mr. Mourinho. We also hoped that he would play more, but things haven't worked out that way, although the team hasn't been doing too well. It's a lot of things… But they get on well. They speak every day…"
Bale and Real Madrid
"I haven't spoken to anyone at Real Madrid about Gareth during the past few months. I have a very good relationship with them. I think that in time, people will realise how important Bale was for Real Madrid, how badly he was treated by the fans when they should be thanking him every day of their lives for what he has done for the club. It is a ridiculous situation that Real Madrid fans should be ashamed of.
"What could he have done to improve his relationship with the fans? Nothing. He does his talking out on the pitch. He's a footballer, that's his responsibility. His responsibility is not to be friends with the fans. He did everything right on the pitch and behaved incredibly well with the club. He never said anything bad and he won a lot of things; many of the great goals in Real Madrid history were scored by Gareth, so when they look back, I think they'll see how idiotic they've been with him".
Bale and Zidane
"What will Zidane think? I don't know. The truth is that I don't know whether he will be sacked. I haven't even bothered to ask him, it's something I haven't thought about, ask him (Bale).
Bale and the media
"I don't need to say anything about him [Gareth]. I left the press to get to know personally. But some journalists at some newspapers should do their job better, investigate more, find out what is true and be aware that not everything they think is right.
"Sports journalists at certain newspapers, not all of them, are very limited and need to improve. Is the English press any better? Not much but yes. Gareth is not interested in talking to the Madrid-based press."