Pulisic has been left out of 10 Premier League games this season
The United States international has only participated in 15 out of 25 Premier League games this season for Chelsea. Out of those games he has only started 9.
Chelsea equalized 1-1 against Southampton on matchday 25 of the Premier League and they remain in fourth place with 43 points and a record of 12-7-6. For Saturday's game, manager Thomas Tuchel decided not to include the United States international and in his second year with the 'Blues,' he has only played 15 games this season.
Pulisic has been included 16 times in the squad prior to a matchday, starting 9, substituted in 6 and left on the bench once. The United States international has missed 6 games due to injuries and testing positive for coronavirus. So far he has only scored one goal and given one assist in the 2020/21 Premier League season.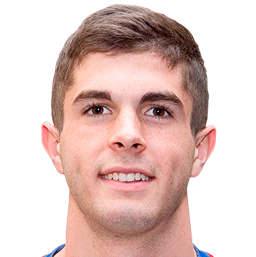 On Saturday, Pulisic missed his third game in-a-row because he hasn't reached full-fitness and due to injuries he has been unable to secure a spot in the starting XI with a total of 958 minutes played. Tuchel spoke about Pulisic's situation in Chelsea and he stated that he deserves to start, but if he is not healthy, he can't play.
Uncertain about his participation in the UCL
After the draw against Southampton at St. Mary's stadium, Chelsea will return back to London to prepare their game against Atlético Madrid for the first leg of the round of 16 of the UEFA Champions League. This match was moved to Bucharest due to Spain's ban on arrivals from Britain and it is uncertain if Pulisic will make the trip.