USA, Mexico both call up Efraín Álvarez for CONCACAF Olympic qualifying championship
The Los Angeles Galaxy midfielder has dual citizenship and he has to decide which country he wants to represent in the Olympic qualifying championship.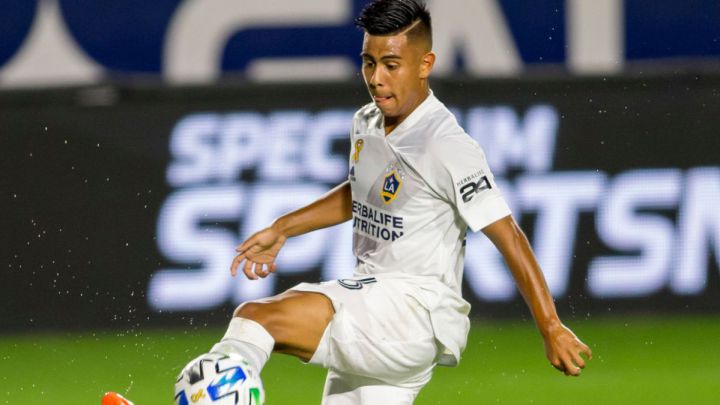 The CONCACAF men's Olympic qualifying championship was supposed to take place last year, but due to the coronavirus pandemic it was moved to 2021. It starts on 18 March in Guadalajara, Mexico, and it ends on 30 March.
Many teams from North, Central American and Caribbean regions are already working on their U23 rosters. The top two teams will book a ticket for the Summer Olympics men's football tournament in Japan as the CONCACAF representatives.
USA and Mexico fighting for Álvarez
On Tuesday the teams announced the preliminary rosters for next month's qualifying tournament and it surprised many to see the name of Efraín Álvarez included in two squads. The Los Angeles Galaxy midfielder has dual citizenship and Mexico and the United States want him in their roster.
The 18-year-old has already played for both countries at youth level. He played with the United States at U15 level and then represented Mexico at the 2019 FIFA U17 World Cup. The USMNT manager Gregg Berhalter tried to include him in January's camp, but he declined the invitation as he is not sure which country he wants to represent at senior level.
"I guess you could take it one of two ways," Berhalter said of Álvarez. "You could say he played for us and then he played for Mexico, and we're going to hold that against him and we're never going to call him in again, and we'll let that be that. But that's not the way we look at it. You're talking about extremely young players. You're talking about players with cultural ties to other countries where emotions are involved, and I can understand a player making a decision like that one time in his career."