How to claim $1200 income tax credit in California
California lawmakers have approved the Golden State Stimulus bill which could see individuals able to claim up to $1200. Here is how to claim it.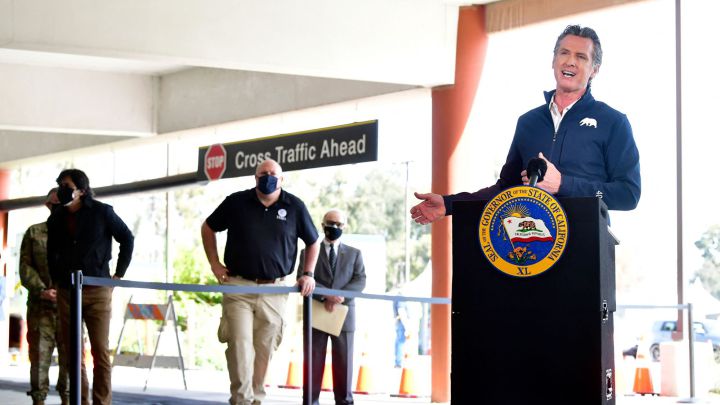 Governor Gavin Newsom signed into law the Golden State Stimulus bill on Tuesday. The $7.6 billion bill will provide relief to millions who have been hard hit by the pandemic as well as small businesses.
The bill includes $600 stimulus payments that will be sent out to 5.7 million people. Taxpayers with individual identification numbers who also qualify for California's state earned income tax credit would receive a total of $1,200 in state stimulus. In order to claim the money recipients will need to file a tax return.
Who will get the $600 relief payments?
The bulk of the $600 payments are directed to those who were hardest hit by the pandemic. These were people with low to moderate incomes who qualify for the California earned income tax credit on their tax returns. In general, those are people who make $30,000 per year or less.
The money will also go to people who earn under $75,000 per year and use an individual taxpayer identification number to file their income taxes, including immigrants. This group was left out of the stimulus checks from the federal government in the CARES Act and the December covid-19 relief bill because they don't Social Security numbers.
People who receive assistance from state programs benefiting low-income families as well as people who are blind and disabled are also eligible.
California taxpayers who qualify for California's state earned income tax credit and have an individual identification number would receive a total of $1,200 in state stimulus.
When can Californians expect to see the $600 payments?
Recipients could see the payments in about a month after they file their tax returns with the state Franchise Tax Board and if they use direct deposit. Those that receive the $600 in the form of a check sent by mail would have to wait longer, perhaps seven weeks.