Robert Lewandowski talks about potential move to MLS
The 32-year-old striker was asked by Aaron West about his future after his contract with FC Bayern Munich expires on 30 June 2023 and he discussed the possibility of going to the US.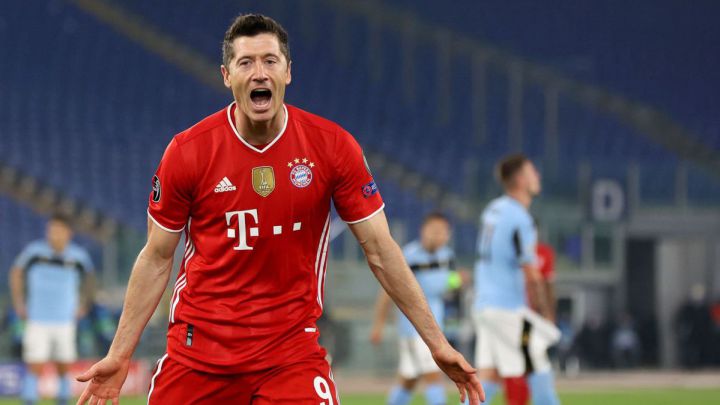 FC Bayern Munich are the defending champions this year in the UEFA Champions League. The German giants defeated Lazio 4-1 on Tuesday in the first leg of the round of 16 and they put one foot in the quarter-finals. The second leg will be played in Germany on 17 March.
Potential MLS move
9

After defeating Lazio on Tuesday night, Robert Lewandowski was interviewed by CBS Sports and Aaron West asked him about his future after his contract expires with Bayern. The 32-year-old arrived at the German giants in 2014 and in 2019 signed a contract extension until 30 June 2023.
"Playing in the USA? I don't know because I don't know what it means for me and when," he said. "For sure, I know a lot about the MLS because a few Polish players and also German players were playing there, and they talk to me about life but also about MLS and they make every year a step up. It means they want to be better and I don't know what it means exactly for me but I would say I'm very happy to be at Bayern and I don't think about so long future."
During this interview, Lewandowski talked great things about Alphonso Davies, who is only 20 years old and already starring for Bayern. The Canadian player arrived in the Bundesliga in 2019 after spending one year with Vancouver Whitecaps in MLS.
"He's very young but he's very fun and he's always positive," Lewandowski said, adding: "I know he has amazing potential and I know that he has to work hard as well because talent is not enough, and he knows that."