PlayStation State of Play February: times, stream and how to watch for new PS4 & PS5 games
Sony are expected to announce details of exciting new titles for the PS4 and PS5 at their State of Play live-stream, with an update on Final Fantasy 16.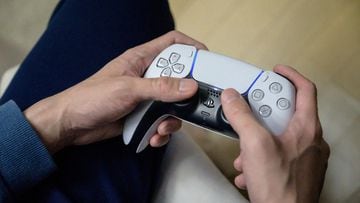 Sony will be hosting a special live-stream online event later today (25 February), which is expected to include updates on the latest generation of PlayStation games for both the PS4 and the PS5.
After a mammoth 2020, Sony will be looking to build on the huge uptake of the company's flagship console, which has been experiencing stock shortages since it was released last year.
With such enormous popularity for the new console fans are expecting big announcements from the online event, which is the company's first State of Play of the year. Here's everything you need to know about the upcoming live-stream.
New PS4 and PS5 games expected to be announced
When they first released details of today's State of Play, Sony revealed that they would be "focusing on great games set to come out in the months ahead". This makes sense, and after a hugely successful console release their fans will be eager to get a look at the latest offerings.
Although the State of Play announcement did not give any specifics about which games will be included, we do have a fairly good idea of what they have in the pipeline.
There is a lot of excitement about the upcoming Final Fantasy 16 game, a PlayStation and PC exclusive that was first announced last September. There may also be updates on the progress of a whole host of first-party games, such as Ratchet and Clank: Rift Apart, Horizon Forbidden West, and the much-anticipated sequel to 2018's God of War.
What time is the Sony State of Play live-stream?
The live stream will begin on Thursday 25th February at 2:00pm Pacific Time or 5:00pm Eastern Time. The times of these events can vary depending on how many announcements they have but Sony have confirmed that this one will not take too long.
In a recent blog post, Sony confirmed: "The show is clocking in at 30 minutes or so, give or take."
How to watch Sony State of Play live-stream online
To watch the official stream of the State of Play event you will need to check out PlayStation's Twitch page or YouTube channel. However many broadcasters and other media outlets will also be covering the event live.
It should be noted than anyone hoping to hear any more about Sony's new VR headset will be disappointed after they confirmed that there will not be any updates on PlayStations hardware during this event.
On 23 February Sony announced that they were working on the "next generation of VR on PlayStation", which purportedly provide better resolution, a wider field of view, and improved tracking and input.