Raúl Gudiño signs a contract extension with Chivas
The Mexican goalkeeper took on the starting job earlier last year and he has been a key player in Chivas' success each tournament so the club extended his contract.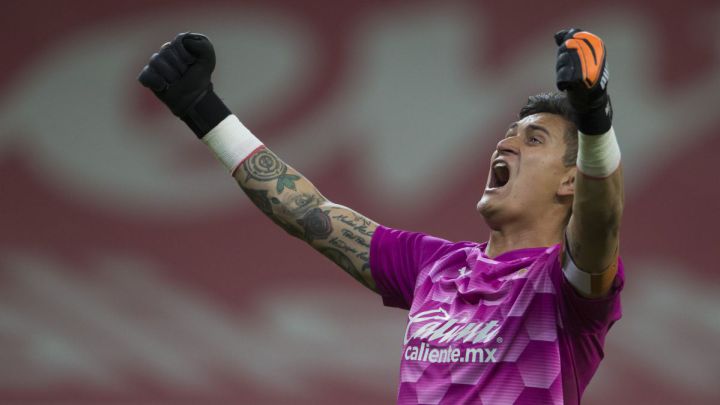 Raúl Gudiño returned to Chivas on 1 July 2018 after a short stint in Europe with FC Porto B, Uniao Madeira and APOEL Nicosia when his loan ended. Last tournament he was fundamental for Chivas in their return to the playoffs for the first time in three and a half years and now the bosses want him to stay longer at the club.
The team from Guadalajara will host Pumas UNAM on 28 February for matchday 8 of the 2021 Guardianes tournament. Prior to that game, the club announced that they have decided to extend the 24-year-old contract who took some time to earn the starting role as goalkeeper.
Chivas announced the news on Saturday, but didn't confirm how many more years he will be at the club. When Gudiño returned to Chivas in 2018 he signed a three-year-contract that was set to expire this summer, but with the news, he will remain in Guadalajara for many more tournaments.
"We have decided to extend the contract of our goalkeeper and we hope he can keep working hard to defend the jersey he loves so much," read the statement. Currently Chivas is 14th place with seven points and ten games left in the regular season to make a playoff run for the second tournament in a row.