Jordan Morris visits Seattle Sounders training facilities after ACL surgery
The former Swansea City striker was present at the Seattle Sounders' first training session ahead of the 2021 Major League Soccer season set to start in April.
Jordan Morris' loan at Swansea City ended after suffering a season-ending injury last month and now he has to return to Seattle Sounders because he is under contract until 22 January 2021. The United States international suffered an ACL injury to his left knee on 20 February in Swansea's 4-1 defeat against Huddersfield in the English Championship.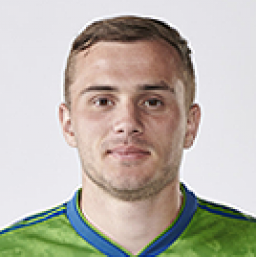 Surprise visit
The 2021 Major League Soccer season is set to start in mid-April and several teams have officially begun their training camps. Seattle Sounders is one of those teams and on Monday, Morris surprised the entire team when he showed up to the first training session of the year.
Morris returned from Wales last month and had to remain quarantined as part of the coronavirus health guidelines, followed up by necessary testing. The striker got cleared just in time for the Sounders' first official workout of the year to greet his teammates and the coaching staff.
Unfortunately for Morris he will miss the 2021 MLS season, the CONCACAF Nations League, Gold Cup and the Olympics with the United States men's national team. It is expected that he could return in September of this year, but it all depends how his recovery goes in the next few months.