2021 NBA All-Star: Hall of Fame Class of 2021 - who is nominated?
Although the enshrinement ceremony for last year has not yet been held, we're already looking to who may take their special place in 2021.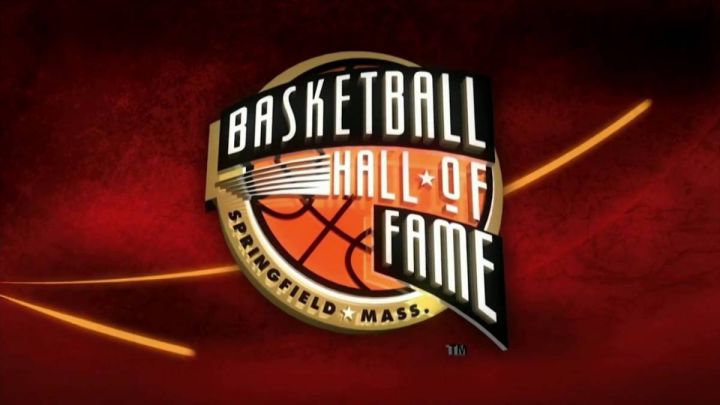 The past year has been an exceptional one, overrun with a global pandemic that has impacted on everyone's life in some way or another. One of the sporting effects has been the delay to the enshrinement ceremony for the National Basketball Association's 2020 Hall of Famers, which is due to take place at Mohegan Sun in the middle of May.
The Class of 2021 ceremony is scheduled for September in Springfield, Massachusetts but, as yet, we are still unclear who will be named, although we are getting closer to knowing.
2021 NBA Hall of Fame: nominee headlines
Among those eligible candidates announced by The Naismith Memorial Basketball Hall of Fame there were a number of first-time nominees. Doug Collins, Michael Cooper, Lou Henson, Paul Pierce, Lauren Jackson, Howard Garfinkel, Val Ackerman and Yolanda Griffith were all included.

They were joined by some popular names who were returning to the ballot including Chauncey Billups, Chris Bosh, Ben Wallace, Chris Webber, Richard Hamilton, Becky Hammon, Bob Huggins and Swin Cash.
2021 NBA Hall of Fame: North American Committee Nominations
[Names in bold indicate first-time nominee]
Rick Adelman (COA)
Ken Anderson (COA)
Fletcher Arritt (COA)
Johnny Bach (COA)
Gene Bess (COA)
Chauncey Billups (PLA)
Chris Bosh (PLA)
Rick Byrd (COA)
Muggsy Bogues (PLA)
Irv Brown (REF)
Jim Burch (REF)
Marcus Camby (PLA)
Michael Cooper (PLA)
Jack Curran (COA)
Mark Eaton (PLA)
Cliff Ellis (COA)
Dale Ellis (PLA)
Hugh Evans (REF)
Michael Finley (PLA)
Steve Fisher (COA)
Cotton Fitzsimmons (COA)
Leonard Hamilton (COA)
Richard Hamilton (PLA)
Tim Hardaway (PLA)
Lou Henson (COA)
Ed Hightower (REF)
Bob Huggins (COA)
Mark Jackson (PLA)
Herman Johnson (COA)
Marques Johnson (PLA)
George Karl (COA)
Gene Keady (COA)
Ken Kern (COA)
Shawn Marion (PLA)
Rollie Massimino (COA)
Bob McKillop (COA)
Danny Miles (COA)
Steve Moore (COA)
Speedy Morris (COA)
Dick Motta (COA)
Jake O'Donnell (REF)
Jim Phelan (COA)
Digger Phelps (COA)
Paul Pierce (PLA)
Jere Quinn (COA)
Lamont Robinson (PLA)
Bo Ryan (COA)
Bob Saulsbury (COA)
Norm Sloan (COA)
Ben Wallace (PLA)
Chris Webber (PLA)
Willie West (COA)
Buck Williams (PLA)
Jay Wright (COA)
Paul Westhead (COA)
2021 NBA Hall of Fame: Women's Committee Nominations
[Names in bold indicate first-time nominee]
Leta Andrews (COA)
Jennifer Azzi (PLA)
Swin Cash (PLA)
Yolanda Griffith (PLA)
Becky Hammon (PLA)
Lauren Jackson (PLA)
Suzie McConnell (PLA)
Debbie Miller-Palmore (PLA)
Kim Mulkey (PLA)
Marianne Stanley (COA)
Valerie Still (PLA)
Marian Washington (COA)
As is traditional, the finalists from the North American and Women's committee for the Class of 2021 will be announced during the upcoming NBA All-Star Weekend and the complete Class of 2021 during the NCAA Final Four around a month later.
All the information you need, including all the full lists of nominees, can be found at the Basketball Hall of Fame official website.