REAL MADRID
Real Madrid: Eden Hazard's misplaced confidence
It is one year since the Belgian star underwent surgery in Dallas but the winger's belief in a resurgent second season has been just as underwhelming as the first.
This Friday marks the one year anniversary of Eden Hazard's operation in Dallas. The Belgian underwent surgery on his fibula after suffering a small fracture. Before that, he had already missed 16 games due to various injuries that blighted his first season with Real Madrid. However, the most expensive signing in Los Blancos' history was confidently reassuring shortly after it came to an end.
"My first season at Real was bad, but you don't have to throw everything away. It was a season of adaptation, I will be judged in my second season. It's up to me to be in good shape next year," he stated during the pandemic.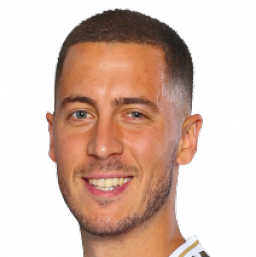 Hazard's misplaced confidence for Real revival
Now, it very much appears, his words are backfiring on him. His second campaign in the Spanish capital has left more doubts than his first. Hazard has once again suffered major injury setbacks, five in total, three of them muscular. On top of that, he had to overcome covid-19 in November. He has already missed 20 games this season and as a result of this lack of consistent playing time, he has not been able to show even a slither of the talent on which his transfer price was based.
Real Madrid news:
On the contrary, his appearances this season have been remembered for a lack of confidence. In total, he has played only 631 minutes across 13 matches, scoring just three times.
He is currently recovering from an abdominal injury, and has not featured since 30 January in the 2-1 defeat against Levante, but is working with Madrid's medical staff to get him back on the pitch as soon as possible. That said, this time around work is also being done focusing on his mental recovery as they attribute his recent injuries to an obvious confidence problem. The winger still has some discomfort in the affected area and will not return until he is feeling 100 per cent. His return could be against Elche on 13 March.