Laporta and Florentino Pérez set to battle for Alaba and Haaland
The new Barça regime have also set their sights on the signing of both current Bundesliga players Haaland and David Alaba.
The last time Real Madrid and Barcelona went head-to-head over a signing was related to Neymar Jr and his move to Europe from Brazilian side Santos. In that particular tussle, then Barcelona president Sandro Rosell out manoeuvred Florentino Pérez despite the inner mechanics of the deal later seeing charges levelled against the executive. Since 2003, competition between both clubs has remained to the field of play, however Sunday's presidential election could see a shift in the tide as new FC Barcelona president Joan Laporta has his eyes fixed on both Erling Haaland and David Alaba.
Just last week, Pini Zahavi and Fali Ramadani (David Alaba's representatives) met with Joan Laporta in the Catalan capital and despite Laporta initially denying the claim on RAC 1 radio, he later rectified stating: "I have a long standing relationship with many agents and if the players in question are of interest to Barça and within our possibilities, then the door will be open".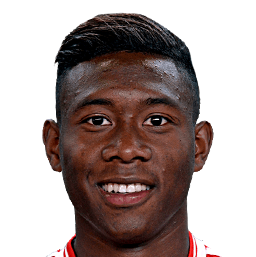 During his presidential campaign, Laporta was cautious in linking his name with potential acquisitions but was happy to reiterate his solid relationship with many high profile player representatives with Pini Zahavi being a particular case in point.

Zlatan deal
Laporta also holds a cordial relationship with Mino Raiola with their relationship dating back to the time Zlatan Ibrahimovic spent with the Catalan club with Raiola now having Norwegian goal machine Erling Haaland on his books with the Dortmund striker one of the most coveted in European football.