Neymar ruled out of PSG-Barcelona clash
The Brazilian was initially expected to be in the PSG squad but will not play against his former team having not recovered in time from an abductor injury.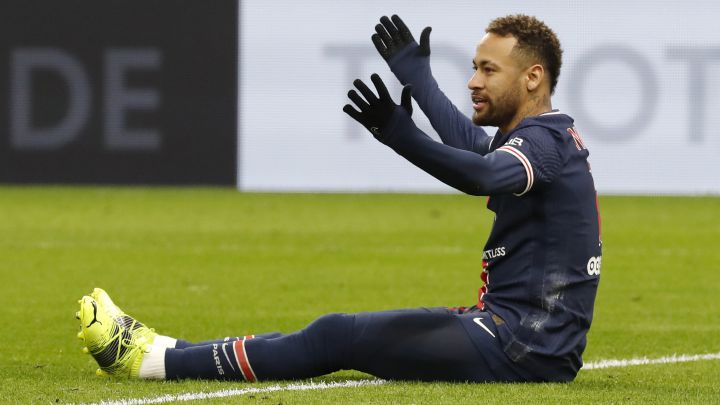 Despite the fact that he was expected to be named in the PSG squad for the French team's second leg encounter with Barcelona, Neymar has been ruled out of tomorrow's crunch clash at the last minute.
The Brazilian has not fully recovered from the abductor injury he suffered a month ago against Caen and Les Parisiens do not want to take any risks with the forward.
It will be the third round of 16 tie that Neymar has missed in the four years he has been in Paris. The first was against Real Madrid, in which he did not play the second leg, followed by Manchester United in 2019 and finally Barcelona in 2021.
Although PSG are favourites to advance to this year's quarter-finals after winning 4-1 in Camp Nou, the French outfit have never won a round of 16 tie without Neymar since he signed in 2017.
Neymar joins Bernat and Kean on sidelines
As reported by PSG in a statement, the 29-year-old will continue to recover individually and a new opinion regarding his injury will be determined in the coming days. The former Barça forward is the third confirmed casualty for tomorrow's match, with Bernat and Moise Kean both being ruled out.