Hirving Lozano set to return with Napoli
The Mexican international suffered a hamstring injury on 13 February during the 1-0 win against Juventus in Serie A, and he has not reappeared just yet.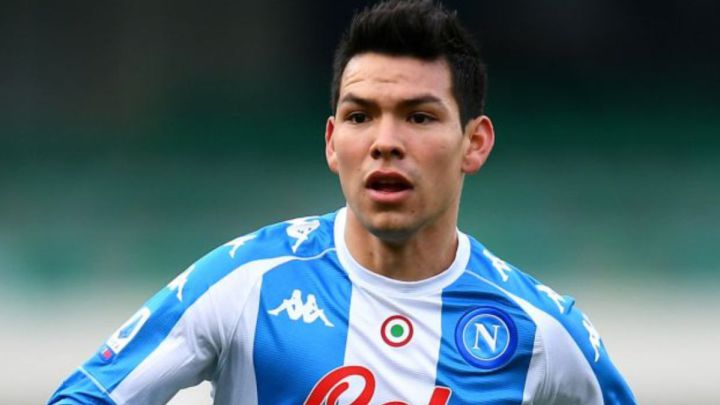 After Napoli defeated Juventus 1-0 on matchday 22 of Serie A, the club announced that Hirving Lozano had suffered a hamstring injury and was going to be sidelined for a number of weeks. The Mexican international has scored 13 goals in all competitions and has become a key player for Napoli in his second year.
11

Lozano ready to return
Lozano has been injured for 22 days now and missed six games in all competitions. The good news is that the 25-year-old is ready to rejoin the team in practice this week and could see some minutes this weekend against Milan.
Napoli were eliminated by Granada in the UEFA Europa League, so now their goal is to qualify to a European competition for next season. They are currently in sixth place in the Serie A with 47 points and a record of 15-2-8.
After their visit to Milan, they have to face Juventus at home on 17 March and then travel to the Stadio Olimpico to play against Roma. There are total of 38 games for each team in the Italian league, so the next few results could determine Napoli's aspiration to play in the Champions League or Europa League.