US NEWS
Third stimulus check: which banks are not releasing it yet and why?
With many Americans already seeing the arrival of their $1,400 stimulus payments, some banks are facing a backlash over not coming to their clients' immediate aid.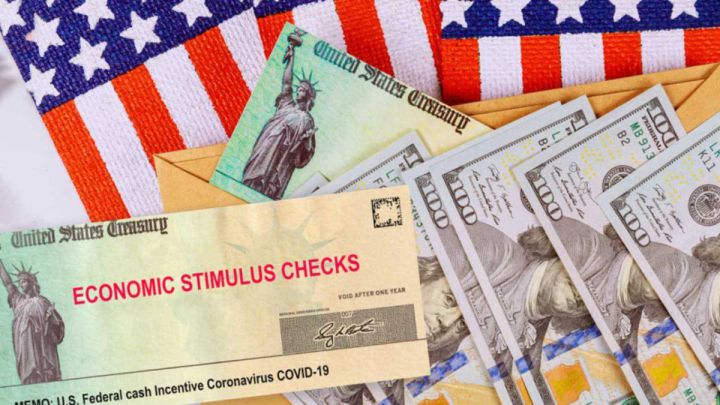 Last Thursday, after the revised $1.9 trillion American Rescue Plan had passed back through the House of Representatives, President Joe Biden signed it into law. From that moment, one of the immediate focuses of the Inland Revenue Service was to begin the process off issuing out the promised stimulus checks worth up to $1,400.
@Chase I will 100% be canceling all 3 of my accounts that I've had for over 10 years if I have to wait till Wednesday to get my stimulus check.

All other small banks and financial apps are having no problems getting them out.

— Travis (@cynicalAZfan) March 13, 2021
Third stimulus checks: fund release
Around 160 million Americans are believed to be eligible for these payments and many of them have been desperately awaiting further support as the covid-19 pandemic has shaken their financial foundations to the ground, however, it has been suggested that some of the nation's biggest banks are in less of a hurry to hand over said money.
"The goal is to get these payments out at fast as possible," stated one IRS official after Biden put pen to paper, and taxpayers are able to check progress from Monday (see below). But there could be a delay depending on which bank you are with as some said they would not be doing any processing over the weekend.
Customers who are eligible to receive direct deposit of their stimulus payment may expect it as soon as March 17, 2021. https://t.co/ujd9oUUWmP

— Wells Fargo (@WellsFargo) March 12, 2021
While the official payment date for the $1,400 stimulus checks has been established as 17 March, the likes of Wells Fargo and Chase have faced heavy criticism for not releasing those payments already being deposited by the IRS this weekend. But is that really out of kilter with the process?
Third stimulus check: banking delays
"We expect that electronic stimulus payments will be available in eligible Chase accounts as soon as Wednesday, March 17, 2021," Chase wrote on its website.
Meanwhile, Wells Fargo tweeted: "Customers who are eligible to receive direct deposit of their stimulus payment may expect it as soon as March 17, 2021," emphasizing on its website that it would process the payments in line with effective date provided by the US Treasury of 17 March.
To our understanding, Bank of America has not issued a statement regarding when they will process the payments, but it appears that many Bank of America customers on Twitter are complaining about their payments being withheld.
Millions of Chime members have received over $3B in stimulus payments, and more are on the way. That's up to 5 days earlier than most traditional bank accounts. We know that every day counts and Chime always has your back 💚

— Chime (@Chime) March 14, 2021
Some digital banks, like Chime, meanwhile, have said they authorized their clients to have instant access to their payments. On Friday, Chime issued a so-called "stimmy alert" on Twitter saying it had already distributed $600 million-worth of payments to its customers.
Why are Chase and Wells Fargo withholding payments?
The banks are in their right to hold back on releasing the payments until the official 17 March payment date outlined by the US Treasury. But why have these big banks not made an effort to start disbursing those payments that have already been transferred by the IRS – as has been the case with digital banks like Chime?
According to the Huffington Post, part of the reason is because Chase and Wells Fargo are set to gain from delaying the processing of payments at the expense of their customers who are eagerly awaiting the money.
"Sluggish check processing only works to banks' advantage because of the increased 'float' created by a massive influx of government cash. They can juggle the delays to boost outgoing loans to other customers, and to boost their profits," the HuffPost noted.
How to track the payment status of your stimulus check
The IRS Track My Payment Tool is now available for this latest third round of stimulus payments, allowing you to check the status of your $1,400 check. Up until early Sunday morning, the Tool was only available for tracking the status of the previous $1,200 and $600 payments, but as of Monday it has now been updated by the IRS to give information on these latest payments approved under the American Rescue Plan.
"Get My Payment updates once per day, usually overnight...Previous payment information is no longer available in Get My Payment," the IRS says. "The first batch of payments will be sent by direct deposit, which some recipients started receiving as early as March 12. Additional batches of payments will be sent in the coming weeks by direct deposit and through the mail as a check or debit card."
Eligibility for $1,400 stimulus checks
Here is a breakdown of those who are eligible for the $1,400 stimulus check:
$1,400 stimulus checks: eligibility
Individuals with an adjusted gross income (AGI) under $75,000
Heads of household with an AGI up to $112,500
Married couples filing jointly with an AGI under $150,000
Qualifying taxpayers will also receive $1,400 for each eligible dependent (including adult dependents)
Smaller payments will be made to individuals with an AGI under $80,000, heads of household with an AGI under $120,000, and married couples earning under $160,000
Anyone above these limits will receive nothing and the payments are based on either 2019 or 2020 income, depending on when a taxpayer files their 2020 tax return.