"Chivas was a disaster and didn't measure up to América" - Amaury Vergara
The president of the team from Guadalajara used his social media account to express how disappointed he was with the team's performance in the 'El Super Clásico.'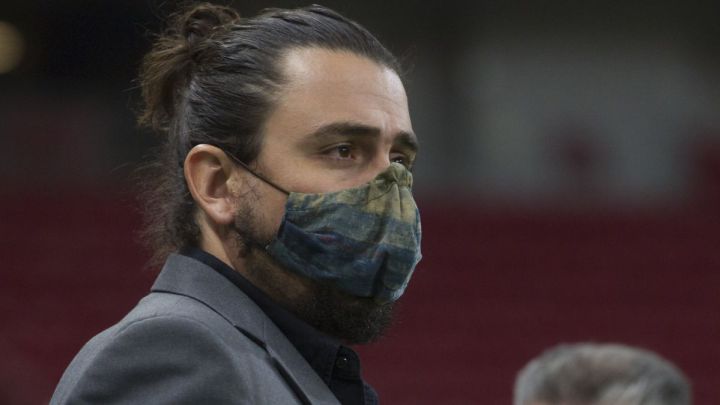 Chivas was 'destroyed' at home by Club América on Sunday at the Akron stadium. The Eagles won 3-0 and they remain in second place of the table, while the team from Guadalajara dropped to 13th place with six games left of the regular season. After the game ended the president of Chivas Amaury Vergara said he was disappointed with what he saw on the pitch.
"Yesterday's match was a disaster. Chivas didn't measure up against América in 'El Super Clásico.'The team didn't show heart and that is not how a team should behave in such a big game. We want to apologize to our fans," Vergara wrote on Twitter.
El partido de ayer fue un desastre. @Chivas no estuvo a la altura del clásico ni mostramos el compromiso que exige el Guadalajara. Estamos en enorme deuda con nuestra afición.

— Amaury Vergara Z. (@Amauryvz) March 15, 2021
Vucetich not pleased with the result
The manager of Chivas is now in the hot seat after the defeat against América. According to multiple reports, the bosses in Guadalajara are going to analyze if Victor Manuel Vucetich is the right man for the job. After the defeat against América, the Mexican manager said it was the most painful result he has experienced as a manager.
"It was a very bad display. We are very sorry for the fans because the team didn't show character. I know what it means to be the manager for Chivas and results like this puts you in the hot seat," said Vucetich after the game.