Laporta raises €124 million financial guarantee
Laporta, who won the recent club elections, raised the cash required to take over as president as Barça, with the backing of Banco Sabadell.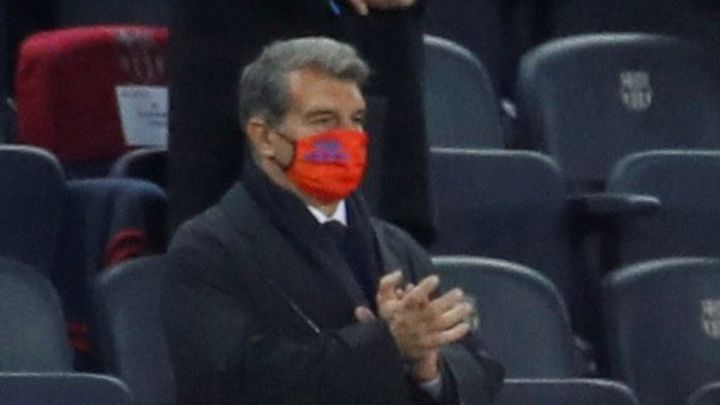 Joan Laporta has raised the 124.6 million euros needed to provide the required financial guarantee to take over as president of Barcelona. The amount is equivalent to 15% of the club's budget. Laporta managed to raise the cash after a frenetic search for big-pocketed backers who would help him meet the requirement, necessary to turn his election win on 7 March into reality.
Laporta's agreement with renewable energy company Audax, which fell apart on Monday evening, was put back together with time running out. Behind the guarantee is major Spanish bank, Banco Sabadell, meaning Laporta did not need to turn to the US investment fund proposed by Jaume Giró earlier in the process. LaLiga now need to give their approval to the guarantee provided by Laporta in order for him to take over as president on Wednesday.
Laporta struggled to raise guarantee
Barcelona spent the day on tenterhooks as Laporta looked to raise the guarantee. If he had been unable to do so before midnight on Wednesday he would have been unable to take over as president, with the club being forced to hold new elections.
Sunday's decision by Jaume Giró not to take the financial director role offered by Laporta had cut off a major financial injection for Laporta's guarantee that was in the pipeline. The former general manager of powerful banking institution La Caixa decided against joining the football club and leading to Laporta turning to other backing,including Spanish financial powerhouse Banco Sabadell.