Chelsea 2-0 Atletico Madrid (3-0) result, summary and goals: Champions League last 16
Chelsea vs Atlético Madrid: build-up
And that's it! All over at Stamford Bridge and Atleti bow out of Europe with barely a whimper as Chelsea dservedly take their place in the Champions League quarter-finals.
More woeful defending from Atleti and Chelsea have been good value for a second goal.
Gooooooooooool! Emerson! He'd only just come on and he canters onto Pulisic's pass and hammers a low shot past Oblak!
Félix! Mendy is forced into an acrobatic save from the Portuguese's strike and Atleti had a lifeline there until the former Rennes keeper's intervention.
Dembélé! Llorente stretches to keep a ball in on the byline and it falls to the Frenchman, who makes a complete hash of his effort from point blank range. That basically sums up Atleti's evening.
Oblak with a free kick deep in his own half, Simeone hollers "area, area!" at his players.
Pulisic with a golden opportunity to hammer the final nail in but he fails to find the overlapping James.
With five minutes left, down to 10 men and needing two goals, you begin to suspect this isn't going to happen for Atleti now.
And with that goes one of Atleti's most potent headers of the ball.
Things have just got considerably more difficult for Atleti and Simeone has his head in hands as Savic gets his marching orders for a silly elbow on Rüdiger in the area.
Félix! The delivery is good from Lemar but Chelsea clear. Atleti come again though and Félix hits one on the turn that takes a wicked deflection and fizzes not far wide of Mendy's left stick!
Atleti have a chance to make something out of a free kick about 30 yards out...
Excellent defending from Zouma as he uses his bulk to guide Dembélé out of the danger area and allows the ball to roll harmlessly out for a goal kick. Text book stuff.
Tuchel makes his first change of the game as Ziyech makes way for Christian Pulisic.
Félix! A rare Atleti attack almost bears fruit as the Portuguese flashes a shot in at the near post. It's easy enough for mendy though.
Atleti are strugling to even get a foot on the ball now let alone get out of their own half and Chelsea have probably not had many more comfortable games this season.
Chelsea's press is still suffocating Atleti even at the 70-minute stage as Hermoso almost get into a pickle in his own half with two blue shirts buzzing around him. Atleti, by contrast, have been extremely pedestrian for the most part.
Another roll of the dice from Simeone as he sends on Thomas Lemar to try and make something happen. Atleti have been blunt in attack this evening. Trippier makes way for the Frenchman.
Atleti incensed as the ref stops play with Zouma on the turf. Looks as though the Chelsea defender took a knock on the head and the official was quite right to bring the game to a halt.
Werner! Into the side netting from the Germany international after a 60-yard run that was practically unopposed.
Correa sends in a decent cross and Dembélé is almost on it but Alonso gets a boot in to deny the Atleti sub.
Ay madre! Giménez is lucky to still be on the pitch as he goes in studs up on Havertz.
Well, well.... Luis Suárez coming off for Atleti. That is a curious change with the visitors needing two goals. Ángel Correa on to, we suspect, add some width to Atleti's attack.
Oblak! Another great save from the Atleti keeper to deny Ziyech, whose curling effort was creeping into the top corner.
Corner for Chelsea as Werner tries to drive into the area. The home side are extremely comfortable at the moment.
And it's Carrasco who makes way.
Movement on the Atleti bench as Moussa Dembélé prepares to come on.
Saúl goes into the book for a clattering challenge on Havertz. No complaints from the Atleti player.
Oblak! The Atleti keeper makes a vital stop after Ziyech puts Werner through.You could have driven a bus through the gaps the visitors left on the left there.
Chelsea in charge of possesion, shots, pass completion, dribbles and aerial challenges won in the first half. Atleti, unsurprisingly, leading the way in tackles.
And that's the half! Not a smidge of added time. Chelsea firmly in the driving seat at Stamford Bridge with a 2-0 aggregate advantage in the bag now.
Kovacic! That was a decent crack from the Croatian and it flashes past Oblak's far post! Simeone will be itching to get his chalk out at half time.
Havertz goes down in the area under a challenge from Saúl but the ref, who has been wise to every ruse attempted so far, rightly judges the Atleti midfielder got a touch of the ball there.
That was Atleti's second shot on target of the half. Simeone will have to find a way to get Suárez and Félix some more service if those two goals are going to materialize.
Félix! That goal seems to have snapped Atleti out of their stupor and the Portuguese has a crack that Mendy stops in the middle of the sticks.
And they might have pulled one back there had anybody been at the far post to meet Llorente's fizzing cross!
The good news for Atleti - they needed two goals to win outright and they will still progress if they score twice.
Six touches from the Chelsea box to Atleti's, Werner squares for Ziyech and he drives a low effort through Oblak to hand Chelsea the lead!
Tackles are flying in, passes are being sent astray, runs are being misjudged... if they stick a game of football on tape for the next Voyager mission, it ain't going to be this one.
Havertz goes in the book for an elbow on Savic.
Suárez! The Uruguayan almost gets his boot on the end of a free kick but the flag was up anyway.
The visitors are also finding it hard to string more than three passes together, partly because of Chelsea's ebergy in defending but also due to a lack of movement between the lines.
Another penalty shout! Carrasco goes down as he attempts to reach a back pass and Azpilicueta throws out an arm but the Belgian makes a bit too much of that to impress the officials.
Carrasco tries to win a corner out on the left but runs out of pitch. Atleti are really struggling to create any danger.
Penalty shout! Suárez feels that Zouma was a bit over-excessive in sending him to the turf but the ref says no dice, despite the Uruguayan's protestations.
Suárez tries to get around Zouma inside the area but the Chelsea defender holds his ground and wins a goal kick.
Werner! That's the first decent chance and the Chelsea forward's shot appears to take a deflection but the referee says goal kick.
Félix tries to create something on his own and it takes a Kanté intervention to deny the Portuguese a crack.
Atleti clear again though and hump it up into a completely empty Chelsea half. Not one player there. The need not to concede is of course paramount for the visitors but it's hard to see how they'll trouble Mendy in the Chelsea sticks with this game plan.
Chelsea earn another corner as Havertz and Llorente tussele out on the far side.
Possession being nine tenths of the law, Atleti need to get their foot on the ball here. The visitors have seen less than 25 percent of it in the opening 15 minutes and have barely been in Chelsea's half after that early flurry.
Werner does well to squeeze between two Atleti defenders on the left and finds Ziyech, but his path to goal is blocked by the formidable presence of Savic.
A gloriously weighted ball from Havertz sends Alonso clear on the Chelsea left but the Spaniard's shot is weak and doesn't trouble Oblak, who watches it trickle past his post.
Kanté latches onto a loose ball and bundles his way towards goal but Lodi does enough to put him off and win a goal kick.
It's a poor delivery though and Carrasco heads clear with a distinct lack of blue shirts pressing the Belgian.
Chelsea make some headway on the right through Ziyech, who wins a corner for the home side.
Lovely play from Félix who skips away from a couple of challenges and finds Suárez. The Uruguayan returns the ball but the Portuguese wasn't expecting it back and Chelsea clear again.
Dangerous attack from Atleti, Félix in the thick of the action, but Azpilicueta whacks it clear under pressure.
The Champions League anthem sounds out across an empty Stamford Bridge as the teams prepare to get the ball rolling.
The teams are in the tunnel and we're about to get underway in London!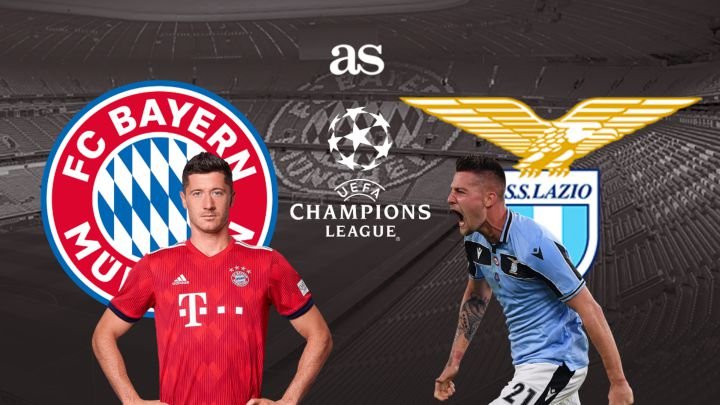 Bayern Munich and Lazio are also in action this evening and you can keep an eye on the score at the Allianz Arena as the Serie A side attempt to overturn a 4-1 deficit from the first leg.
Could this be Luis Suárez's night? The Uruguayan went almost four years without an away goal in the Champions League while at Barcelona and he has still to find the net or provide an assist for Atlético. In total, Suárez has now gone 24 away games without a Champions League goal.
Chelsea's record is pretty impressive after taking a first leg lead away... can Atlético reverse that trend this evening?
Chelsea starting XI confirmed
Thomas Tuchel does switch to a back three this evening though, one of the German coach's favoured formations, with five changes from the side that drew 0-0 at Leeds at the weekend.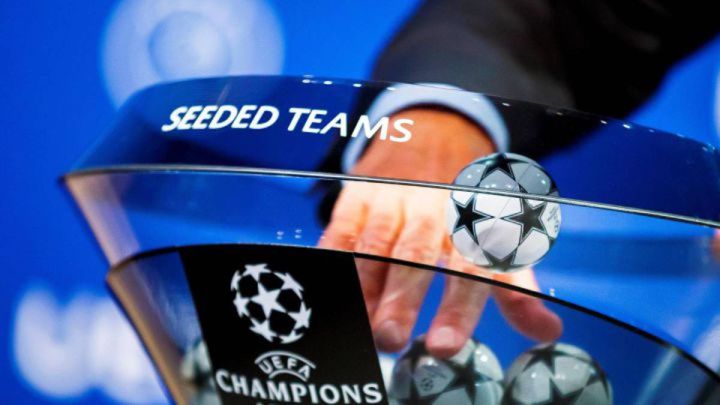 When is the UEFA Champions League quarter-final draw?
Six teams are already through to the quarter-finals of this season's competition - Liverpool, Manchester City, Paris Saint-Germain, Borussia Dortmund, Porto and Real Madrid. One more will be decided this evening ahead of the draw for the last eight.
That is probably Atlético's strongest available starting XI under the circumstances. Geoffrey Kondogbia would offer a bit more protection for the back four but Koke will drop deep when required to cover that role. Thomas Lemar is perhaps a more natural threat from wide than Llorente but both he and Yannick Carrasco have been in decent form of late, the latter particularly against Real Madrid.
And there is no shortage of options on the bench for the visitors.
Atlético starting XI confirmed
And there's a quick answer to that: it looks as though Simeone will go for a 4-4-2 this evening with Lodi and Trippier providing some width from the back. Félix gets the nod in attack alongside Suárez.
For the visitors, the question remains whether Simeone will err on the side of caution, as he did against Real Madrid, or place his faith in a more expansive system he has been using this season with three at the back in a variation of 3-5-2 with either one holding midfielder or two wide men stocking the Atleti midfield.
The Argentinean may look to squeeze both Ángel Correa and João Félix into the side this evening so could stick with a 4-1-4-1 he has used in recent games to accomodate both attacking players.
Still, Atlético remain in the driving seat in LaLiga and few would write them off in Europe either given their historical record under Simeone. Between them Chelsea and Atlético have contested three Champions League finals and five Europa League finals over the course of the last 10 years so both sides are more than familiar with the unique pressures of European knock-out football. .
Atlético have been a bit up and down lately, losing back to back games against Levante and Chelsea, failing to hold on to a 1-0 lead - Simeone's calling card - in the Madrid derby and playing out a goalless draw against a struggling Getafe side as a warm-up for this fixture.
Chelsea have to be considered the form side going into tonight's game: since the arrival of Thomas Tuchel the Blues are unbeaten in 12 games in all competitions.
Although the home side this evening have a better record in the Champions League than their opponents, three wins to Atlético's one in their six encounters in the competition, with two draws, Diego Simeone's side do have a habit of pulling it out of the hat when it matters: that one victory was a 3-1 away win in the return leg of the 2013-14 semi-finals.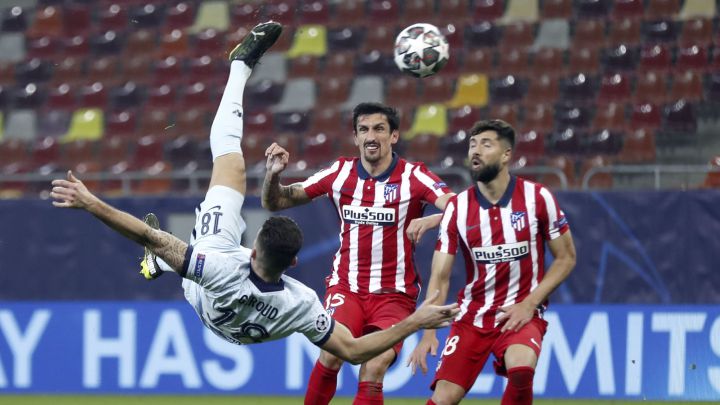 Chelsea vs Atlético Madrid: Champions League 2020-21
Hello and welcome to AS English's live coverage of the Champions League last 16, second leg clash between Chelsea and Atlético at Stamford Bridge. Kick-off is at 21:00 CET.