CONCACAF announce launch of women's club Champions League
CONCACAF announced on Tuesday that they plan to launch a women's club Champions League after the 2023 FIFA World Cup.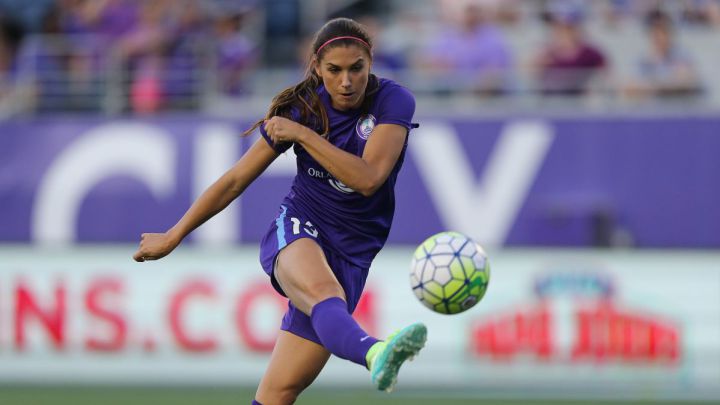 There is a serious commitment from CONCACAF to promote the growth of women's soccer in North America, Central America and the Caribbean. That is why they announced on Tuesday that there will be more tournaments for clubs and nations.
The plans is that by the conclusion of the 2023 FIFA Women's World Cup, CONCACAF will launch a women's Nations league that will be scheduled between the World Cup and Olympic tournaments.
The United States and Canada have dominated the qualifiers in the region for many years, but other countries are working in the development of their players with Costa Rica making its debut in the 2015 World Cup and Jamaica also qualifying in 2019.
It's also expected that by the 2023 FIFA Women's World Cup in Australia/New Zealand the number of countries will increase from 24 to 32. If this is approved then CONCACAF will have more spots available to qualify to the biggest tournament in the world.
CONCACAF also focusing in the clubs
Once the Nations league is established, countries from the region should be forced to fund teams on their squads all the time and not only for the global events. Once that tournament is launched, CONCACAF will turn their attention in creating a continental club tournament in 2023 or 2024.
The regional governing body is aware that many countries don't have a professional women's league like the National Women's Soccer League in the United States or the Liga MX Femenil in Mexico. So they have to work on a structure so that the NWSL teams don't humiliate the other teams once they have established their leagues.
Also there are not enough teams between the NWSL and the Liga MX Femenil to create a tournament, so they are looking at Costa Rica to give them a boost in their women's league that had a positive impact when they made their World Cup debut in 2015.
Also CONCACAF wants to encourage Jamaica to invest more in their women's league before 2024, because after their 2019 World Cup debut many of their players went on to establish themselves in Italy, France and the NWSL.
The bosses from CONCACAF will inform FIFA about its plans to globalize women's soccer leagues and to be included in the calendar from 2024 on. They have a meeting scheduled for Friday to discuss the plans to also launch the women's Club World Cup.