Biden's $3 trillion job package: what would it include?
The White House is reportedly working on a mammoth economic bill that would overhaul US manufacturing and energy production to provide more sustainable jobs.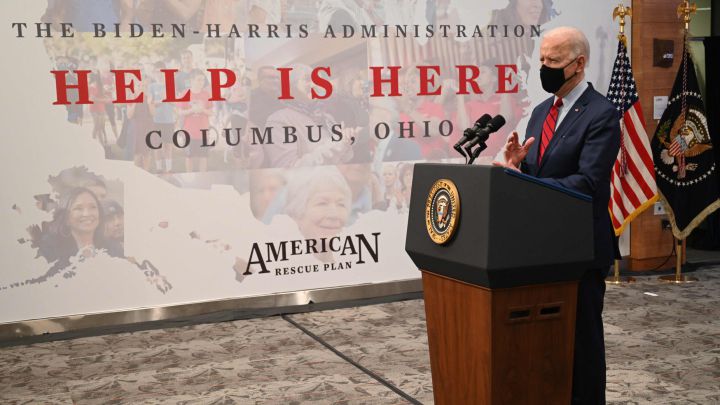 Reports suggest that the Biden administration are working on a sweeping new $3 trillion package that aims to both boost the post-pandemic economy and reshape the American jobs market.
The huge burst of federal funding represents many of President Joe Biden's long-term objectives, and builds in programmes hoped to help reduce carbon emissions and address the widening economic inequality.
This comes just weeks after Biden signed into law the $1.9 trillion American Rescue Plan, his first major piece of economic legislation and one that was intended the address the more immediate concerns of the American people.
What could be in Biden's new economic infrastructure bill?
Even back in January, when the American Rescue Plan was first unveiled, Biden confirmed that it would be followed by further legislation aimed at improving infrastructure, manufacturing industries, clean energy and skills training, amongst other areas.
A report from the New York Times suggests that the new proposal will essentially be split into two parts, with the first aimed at restoring the pandemic-struck economy. The second half will look to build the nation's 'human infrastructure' by boosting the skill set and size of the nation's workforce.
President Biden's advisers are preparing to propose up to $3 trillion in spending on efforts to boost the economy, improve infrastructure, minimize carbon emissions and reduce inequality — paid for, in part, by tax increases on corporations and the rich. https://t.co/6rnPrluUzM pic.twitter.com/OATHj48VZb

— The New York Times (@nytimes) March 22, 2021
There is also expected to be funding to help overhaul the US' traditional manufacturing industries and push towards more sustainable job creation. The reports cites "high-growth industries of the future" as key targets for the new package and mentions clean energy deployment and 5G telecommunications as potential avenues.
The infrastructure rollout will see improvements made to rural broadband and energy-efficient housing, while the electric grid may well be modernised, a particular focus of attention in the wake of the winter storms that left millions without power. In total around $1 trillion could be spent on infrastructure projects like the construction and improvement of roads, bridges, rail lines, ports and electric vehicle charging stations.
When could the $3 trillion job package be finalised?
As a potentially key part of the Biden administration's economic policy the President's top advisors have been working on the current draft for weeks. Biden was eager to push through the American Rescue Plan as quickly as possible but this legislation is considerably more nuanced.
The proposal has not yet reached Biden's desk but White House Press Secretary Jen Psaki confirmed on Monday that the President will be briefed on the proposals shortly:
"He's being briefed this week on potential plans," Psaki said. "We'll have to see what his reaction is."
Statement from @sunrisemvmt on reports of Biden's $3 trillion infrastructure + care economy proposal:

"While this recommendation would be a huge step forward, the crises we face demand at least $1 trillion per year over the next decade ... Even Manchin called for $4 trillion."

— Jeff Stein (@JStein_WaPo) March 22, 2021
Unlike the stimulus bill that was pushed through Congress using the budgetary measure known as reconciliation, reports suggest that Biden is intent on pursuing a bipartisan solution for the new legislation. He has already held bipartisan meetings in the Oval Office to discuss potential economic bills and is believed to be confident of broad consensus on key issues like infrastructure spending.
CNN report that the President held a conference call with Senate Democrats on Monday evening during which he sounded out important figures and outlined his hope that enough Republicans will support the proposal. However he also made clear that he will focus on ensuring that the vote within his own Party is not compromised.