Juventus may seek Barcelona route as Dybala stalls on contract
Negotiations between Paulo Dybala and Juventus have been stalled for months and Serie A club are considering options to cash in on the Argentina star.
Paulo Dybala's Juventus future remains up in the air with contract talks between the Argentinean forward and the board in Turin at an impasse. Dybala is under contract until 2022 but advances on a new deal for the 27-year-old have failed to materialize. La Joya has been out for some time with a knee injury but was expected to return to training with the side on Friday with Anrea Pirlo keen to add another option to his attacking line for the run-in with all the onus at the moment on the continued prowess of Álvaro Morata and Cristiano Ronaldo.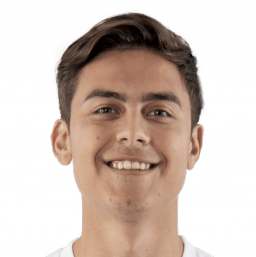 Dybala has long been linked with a move away from Juventus and with his contract running down both the player and the club are considering their options. From Dybala's point of view helping Juventus finish the season strongly while building up fitness ahead of the 2021 Copa América is chief among his priorities but the club are already thinking longer term.
Option one is for Dybala to renew and continue his career in Turin, where he was named Serie A player of the year last season. On the other hand the forward could run down his deal and leave on a free next summer, leaving Juventus out of pocket on one of the most coveted players in European football, who signed from Palermo for €32 million in 2015.
Dybala's value down due to injury and pandemic economics
The third option is for Juventus to hand Dybala a new contract with a view to cashing in. The problem with that strategy is that his value has plummeted due to injuries and the new realities of the transfer market in the coronavirus age.
That has led Juve to ponder the best way to get a decent return on Dybala and the board appear to be considering a deal similar to that which delivered Arthur from Barcelona in exchange for Miralem Pjanic. The two internationals switched clubs last summer in a straight swap deal, with both valued at around €60m. Dybala's value is probably somewhere in that region despite the economic downturn, opening up a raft of possibilities, not least the delivery of a Karim Benzema-esque player to placate Ronaldo.
"We will look at all available options in the market," Juventus vice president Pavel Nedved told DAZN recently.