Third stimulus check missing: when was it passed and sent out?
Since the IRS began sending out the third stimulus checks earlier this month, more than 127 million Americans have received their $1,400 payment.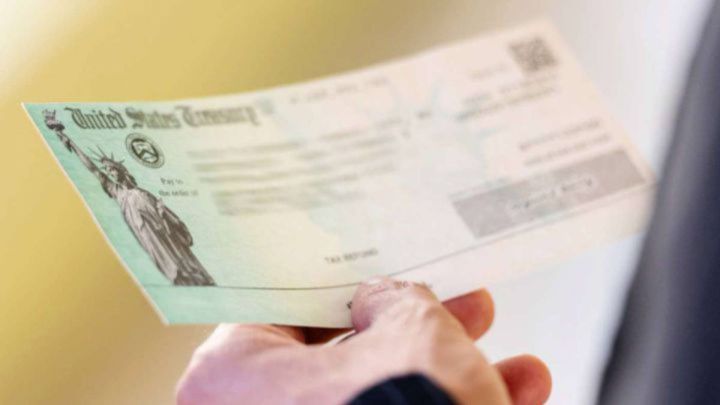 Joe Biden's $1.9 trillion American Rescue Plan, which included provisions for a third stimulus check valued at $1,400, was approved by Congress on 10 March.
While not one Republican senator voted in favor of the plan, Democrats managed to get the bill through the Senate with just a simple (51-50) majority by using mechanism called Budget Reconciliation. In normal circumstances, a bill needs to gain the vote of two-thirds of the members of the upper house in to order to be approved.
Following its approval by the Senate, the bill was quickly passed by the Democratic-controlled house, paving the way for Joe Biden to sign his American Rescue Plan into law on the 11 March.
Third stimulus checks: 127 million stimulus payments now sent out
Immediately after the bill became law, the IRS didn't waste any time in getting the first round of $1,400 checks out to millions of Americans scheduled to receive the money electronically, with the first payments hitting bank accounts on the 12 March, just one day after Biden had inked his signature on the legislation.
As the direct deposit system closed on March 24, some 127 million payments had been sent out to qualifying Americans. Since that date the IRS has moved ahead with mailing out the physical payments in the form of paper checks or the Economic Impact Payment (EIP) debit cards. The postal round is expected to reach a further 30 million eligible Americans in the coming weeks.
Check the status of your stimulus payment
The IRS Track My Payment Tool is now available for this latest third round of stimulus payments, which allows you to check the status of your payment and confirm your payment type (paper check, EIP card or direct deposit).
If you are due to receive a payment by mail, then there is probably no need to panic if you haven't received one yet, since the IRS only began sending them out a few days ago. Best just keep an eye on your mailbox over the coming days and weeks.
If you were due to receive a payment electronically, it might be that the IRS doesn't have your updated bank account information. You can also check on the Track My Payment Tool what bank details the IRS has on file for you.
If your bank details are correct, then it might be worth contacting your bank to see if they have a payment record for you. If not, then you should contact the IRS to see what has happened with your electronic payment.
If you are a recipient of social security assistance, then you will have to wait a bit longer as the IRS has not begun sending payments out to this group as of yet, with more updates expected.