Gareth Bale restates Real Madrid future plans
The Welshman still has a year left on his contract with the Spanish giants and while away with the national team has spoken again about the situation.
Gareth Bale's future at Real Madrid will once again be a major talking point as we head towards this summer's transfer window. And, from the words of the Welshman himself, it appears as though it could take some time to be resolved.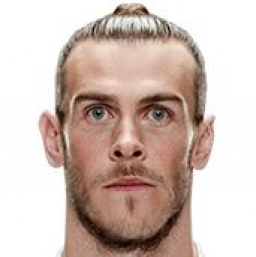 Bale and his Madrid contract
Speaking ahead of his national side's game against the Czech Republic in Cardiff on Tuesday, the player insisted that he still has a contract with Madrid. This time, however, his words were slightly more nuanced from those of last week where he made it clear he was planning to return. Decisions over his future will likely be made in the summer along with his agent, Jonathan Barnett.
Related news:
On Monday, during a press conference Bale attempted to make his position on respect a key aspect.
"I think for me, first and foremost, I still have this season and I still have plenty of games to go for the Euros. Obviously, going into next season, legally my contract says I have to go back to Real Madrid, which is what I stated, which I don't think is being disrespectful to anybody. That's legally what I have to do.
"Real Madrid are, I guess, my parent club and, as far as I agreed, I was at Tottenham on loan until the end of the season and I go back. That's the plan so far.
"The reason I left was because I wanted to play games and get match fit and enjoy my football. Obviously come the summer I will go back to Real Madrid and we'll go from there.
"I think the plan is to go back and then whether then I sit down with my agent is something we'll do in the summer."