When 90% of US adult population will be eligible for covid-19 vaccine, according to Biden
President Joe Biden has announced that increasing covid-19 vaccine supplies has enabled his administration to bring forward the timeline by almost two weeks.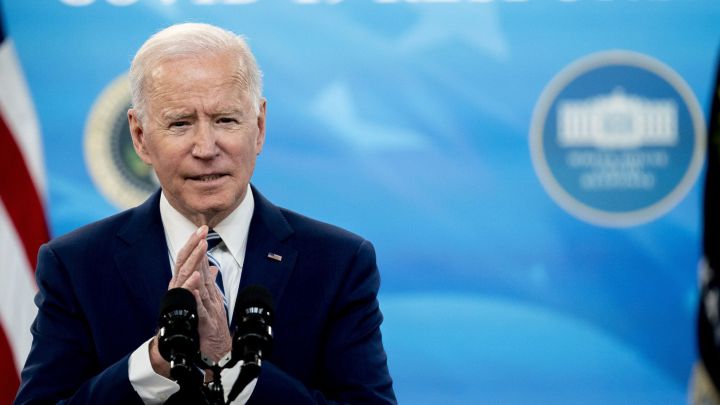 With vaccine supply rapidly increasing in the US, President Joe Biden has been able to bring forward the date when 90% of the adult population will be eligible for the vaccine by almost two weeks.
Biden's original goal for nationwide eligibility was 1 May. However, on Monday, the president announced that eligibility would be extended to 90% of the population on 19 April, adding that the federal government would distribute a record 33 million doses this week.
Biden also confirmed that vaccination sites would be within five miles of an individual's home as his administration plans to increase the number of pharmacies in the federal pharmacy vaccination program from 17,000 to nearly 40,000 across the country, with a dozen more mass vaccination sites to be established by 19 April.
The president called on all states, tribes and territories to make the remaining 10% of US adults eligible for the vaccine by May 1.
While expanding eligibility will come as welcome news, Biden warned that there was a still a long way to go in getting the entire US adult population vaccinated.
"Of course, it will take time for everyone to get their appointment; it's a big country. And as fast as we're going, we still have a long way to go to finish this vaccination effort. In fact, we aren't even half way yet. But being at 19-90 (eligibility for 90% of the population by 19 April) just three weeks from today should give hope to the country."
Vice President Harris and I just wrapped up a COVID-19 briefing. Tune in as I give an update on our response to the virus and the state of vaccinations. https://t.co/eAex72VFDH

— President Biden (@POTUS) March 29, 2021
Biden warns "war far from won" as US covid-19 infections on the rise
Biden's comments come as infections are on the rise once again in the US, which leads the world with 30 million coronavirus cases and close to 550,000 deaths. While he hailed the progress made as "a significant testament to what we can do when we work together as Americans", he insisted that the US "was still in a war with this deadly virus" and urged people to continue following preventative guidelines.
"We're bolstering our defenses, but this war is far from won," he said, adding: "Until this country is vaccinated, each of us has to do our part. We have a patriotic obligation. Wash your hands. Stay socially distanced. Wear a mask as recommended by the CDC. And get vaccinated. Get your friends and family vaccinated when you can help. Now is not the time to let down [your guard], now is not the time to celebrate."
15% of US population now vaccinated
More than 15% of the total US population has now been fully vaccinated against the coronavirus, according to data from the Centers for Disease Control and Prevention.
With more than 143 million doses administered, over 93 million people have received at least one dose of the vaccine and more than 51 million people have been fully vaccinated.
When will US population be fully vaccinated
Estimations are that 500 million Americans will be fully vaccinated by the end of August/early September, with Biden previously suggesting that the US would be "approaching normalcy by the end of this year."
"God willing, this Christmas will be different than the last," Biden said during a visit to a Pfizer manufacturing site. "But I can't make that commitment to you."
Speaking on CNN about a return to normalcy, Anthony Fauci, the administration's chief medical advisor, said: "it may not be precisely the way it was in November 2019. But it'll be much, much better than where we are now."
Both Biden and Fauci have continued to stress the situation remains uncertain and many factors could impact timelines: such as the possibility of new strains emerging or becoming dominant that reduce the efficacy of the vaccines, or vaccine production or administration rates stalling for various reasons like weather disruptions – as happened recently with the winter storm in Texas.