Honduras went from being humiliated by Erling Haaland to booking a ticket to Tokyo
The Honduras national team surprised everyone when they defeated the United States to book their ticket to the 2020 Tokyo summer Olympics.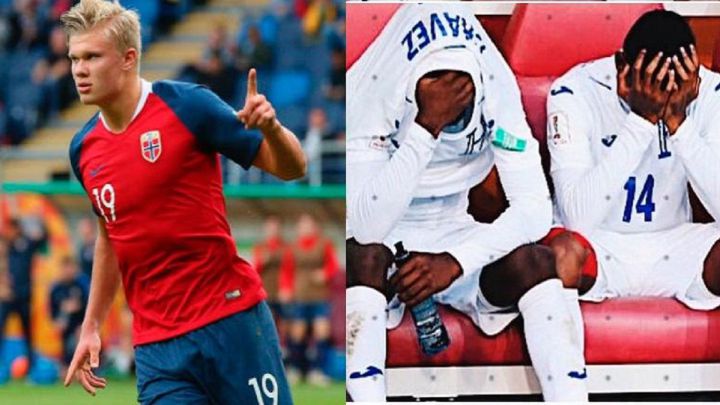 The Under -23 Honduras national team defeated the Under-23 United States men's national team on Sunday in the semifinals of the CONCACAF Olympic qualifier tournament to book their ticket to Tokyo this summer.
Juan Carlos Obregón scored the first goal of the game before the break, with Luis Palma giving Honduras the 2-0 advantage at the start of the second half. The US clawed one back in the 52nd minute, but they couldn't find the equaliser to force extra time.
Reaching Tokyo is a great accomplishment for Honduras at youth level after their disappointing participation in the 2019 U20 World Cup. The CONCACAF side were in group C alongside Uruguay, New Zealand and Norway with Erling Haaland in the roster.
Humiliated by Norway and Erling Haaland
They lost 5-0 in the opening match against New Zealand and then lost their second game 2-0 against Uruguay. With no possibilities of advancing to the next round, Honduras wanted to finish their tournament with pride by beating Norway. However, Erling Haaland scored 9 goals and the European side ended up winning 13-0.
Two years later, they returned to an important tournament and they had learned from their mistakes. The core of the players that participated in the World Cup in 2019 were included for the CONCACAF Olympic qualifiers. Having defeated the US, they will play Mexico in the finals on Tuesday, but with their plane ticket to Tokyo already in hand.