Real Madrid's Löw-Raúl Plan B
Whilst officials at Real Madrid hope head coach Zinedine Zidane remains at the club, plans are afoot behind the scenes should the Frenchman call time on his tenure.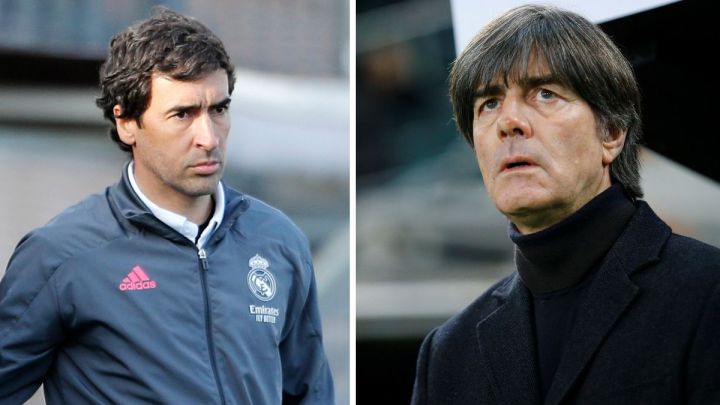 Real Madrid are optimistic that head coach Zinedine Zidane will remain in his position at the club into the 2021/22 season and that end to the current season delivers a positive outcome in both the Champions League and LaLiga. Given the volatile nature of the game however, the club are also working in the background on potential substitutes should the former player decide to call it a day with the Santiago Bernabéu outfit. First back-up choice Pochettino was hired as PSG boss back in January and now current Germany manager Joachim Löw and Real Madrid Castilla boss Raúl are leading candidates to fill the Frenchman's shoes should he opt to depart at the end of the current campaign.
Löw exit post Euro 2020

Joachim Löw has officially confirmed that he will bring the curtain down on his time as Germany manager at the end of the delayed Euro 2020 competition in July. "I take this step very consciously, full of pride and enormous gratitude," said the coach who led his country to victory at the 2014 World Cup. He added that "at the same time" he continues "to be very motivated when it comes to the upcoming European Championship tournament". "I am proud because it is an honour for me to be involved and because I have been able to work with the best footballers in the country and support them in their development," said Löw. German outlet Bild recently confirmed that Löw had also started taking private Spanish classes with LaLiga always regarded as an attractive proposition by the German who has been linked with a move to the Real Madrid bench in the past.

Promote from within
Potential competition for Löw in securing a place on the Bernabéu bench may come from within the Real Madrid organisation in the shape of former club captain and now manager of the Real Madrid Castilla side Raúl. The club legend has now found his stride as a head coach and claimed his first major title in the role last season as his side secured the 2019/20 UEFA Youth League title with a win over Benfica in the final. His Castilla side are firing on all cylinders in Segunda B having bagged 17 of the last 21 points available and progressed to the next stage of the competition with promotion to the second tier of Spanish football still very much on the cards.