Pulisic suffers another injury with Chelsea
The United States international suffered a hamstring injury in Chelsea's 2-5 loss against West Bromwich Albion in the Premier League.
Christian Pulisic made his fourth start under manager Thomas Tuchel on Saturday in Chelsea's 5-2 loss against West Bromwich Albion for matchday 30 of the Premier League. This is the first loss in 14 games for the London side since Tuchel took the job in January and Pulisic suffered a hamstring injury.
"If we look at this game in four weeks hopefully we call it a wake up call, because that would mean we really woke up," Tuchel said.
Pulisic awaits medical examination
The United States international scored the first goal of the game in the 27th minute. Pulisic was on the spot from close range after Alonso's strike hit the right post. Chelsea's No 10 reacted to the rebound, firing an effort to find the back of the net.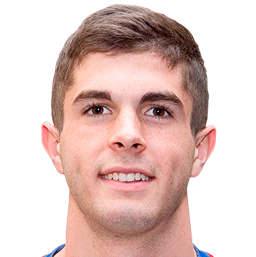 Unfortunately for the American when he was coming out of the tunnel prior to the beginning of the second half he suffered a hamstring injury. Pulisic had to be replaced by Mason Mount after running 10 yards during the warm-up and subsequently asked to be replaced.
Pulisic awaits a medical examination to determine the severity of his injury.
"Even in the second half what could go wrong went wrong after the red card. Hopefully it is a big wake up call for all of us, myself included. We made big mistakes after the two yellow cards. Today was impossible for us to adapt to the situation."
"It is not typical for us. Today we conceded two of them and completely changed the momentum. At half time we tried to calm them down and give them confidence, but every shot was a goal from them. We had big chances and hit the post. It clearly wasn't our day today," he added.