Wolves will decide if Raúl Jiménez can play at the Olympics - Nuno Espírito Santo
Wolves manager Nuno Espírito Santo said that the 29-year-old striker's recovery is going well and that it will be the club's and not Mexico's decision on what he does during the summer.
Raúl Jiménez continues to make positive progress in his road to full recovery after suffering a fractured skull back in November. The 29-year-old striker has been able to participate in some parts of Wolverhampton's group training sessions over the last couple of weeks and even joined the Mexico national team for their European tour during the March international break. Although he didn't play any games.
After Mexico's friendly against Costa Rica head coach Gerardo Martino said that Jiménez could be included in the roster that will participate in the summer Tokyo Olympics. However Martino's comments have not gone down well at Wolverhampton. According to the Wolves manager, Nuno Espírito Santo, the Mexican international has to play with them first in order for him to participate in any tournament with the national team this summer.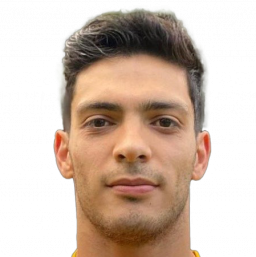 Wolves will make decision on Jiménez's Olympics participation
"I think he must join us, at the moment it is clear he can play for Wolves then anything can happen but, first, he must play for us," said Nuno. "With all respect for the national team coach [Gerardo Martino], it is our decision.
"I understand he is positive and wants to count on Raúl for the summer Olympics, but we have to be patient here. We have to make the right decisions, not afford any kind of mistake and respect the doctors. He was delighted to be there [to train with Mexico in March], it made sense. They protected him and he's a more positive person," added Nuno.
Jiménez can't participate in the teams close contact practices and his teammates at Wolverhampton have adapted well to his situation. Since receiving the green light to join practice, Jiménez has been using a headband to protect his head in case of any future collisions.
"Raúl still has to use his protective headband and he is not allowed to have any kind of physical contact. But his teammates are very aware of that. They help when they approach Raúl inside the training sessions and they are being very careful," said Nuno.