Fourth stimulus check: what reasons are lawmakers giving for supporting or rejecting it?
There are growing calls in Congress for recurring payments to be included in President Biden's next spending package, but there will likely be strong GOP resistance to the proposals.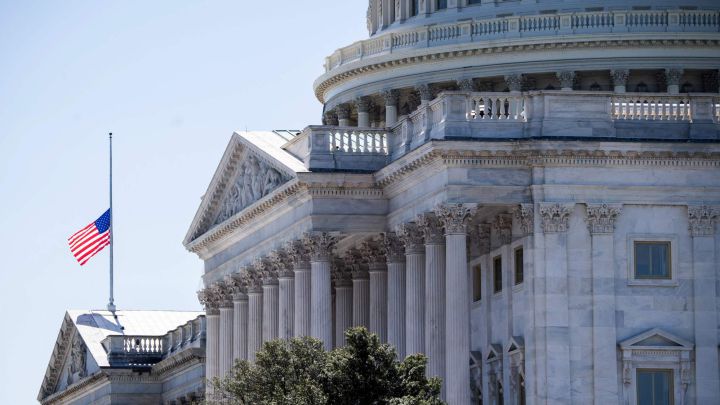 On Wednesday the IRS confirmed that 156 million stimulus checks payments had been made as part of the third round of direct payments. Recipients of Veterans Affairs and related federal programmes are set to get theirs next week, but many in Congress are already turning their focus to the next round of support.
There have been growing calls in recent weeks for a fourth stimulus check, which many suggest should provide recurring monthly payments to ensure long-term support until the end of the pandemic. But who is in support of these proposals, and who is against?
Democrats in Congress call for fourth stimulus check
Soon after the American Rescue Plan was first unveiled in January, Democrats in the House of Representatives argued that the stimulus check provision did not go far enough. A group of 53 progressive House Democrats signed a letter sent to the White House, saying "one more check is not enough."
The letter continued by calling for a recurring payment programme to be included in the bill, which would provide monthly stimulus checks for low-income Americans for the duration of the pandemic.
Their suggestion was not implemented then but there are now growing calls in the Upper House for something similar to be considered in the next stimulus package.
I'm joining a group of @SenateDems in calling for recurring stimulus checks and automatic unemployment extensions tied to economic conditions. COVID-19 is far from over and now is not the time to relent in our efforts to aid struggling Americans. https://t.co/gk0fQhoucP

— Senator Dick Durbin (@SenatorDurbin) April 1, 2021
On 30 March a group of 21 senators, all Democrats, signed a letter to President Biden in support of recurring stimulus checks. They argued that the $1,400 included in the American Rescue Plan was insufficient and would not last long for the poorest recipients.
The letter reads: "Almost 6 in 10 people say the $1,400 payments set to be included in the rescue package will last them less than three months."
It goes on to demonstrate considerable support for the proposal, saying: "recurring direct payments have wide support from both the general public and economic experts. Polling shows 65 percent of Americans support recurring cash payments 'for the duration of the pandemic.'"
Continued GOP reluctance to support stimulus spending
With nearly half of Senate Democrats supporting recurring stimulus checks it appears the caucus is fairly split on the prospect, but the Republican response is far more unified. The recent American Rescue Plan did not receive a single GOP vote and was only passed thanks to a budgetary mechanism known as reconciliation.
"I can't imagine the economy is going to need a fourth round," said McConnell. "But they're putting together this so-called 'infrastructure package', which is gonna include more borrowed money and big tax increases..."
https://t.co/zQtVqrtqVy

— 44News (@my44news) April 3, 2021
A number of leading Republicans in Congress have argued that federal spending on the level of Biden's proposals is unnecessary, and are therefore extremely unlikely to support more spending so soon after the last burst.
"We're about to have a boom," said Mr. McConnell, the majority leader. "And if we do have a boom, it will have absolutely nothing to do with this $1.9 trillion."