Chicharito fails to score during LA Galaxy's preseason
The Mexican international is entering his sophomore season in Major League Soccer and during his first year he only scored two goals in seven appearances.
The LA Galaxy concluded their participation in the 2021 Visit Tucson Sun Cup with a 1-0 win against Real Salt Lake at Kino Sports Complex on Saturday as part of the team's preseason camp in Tucson, Arizona. Newly signed player Víctor Vázquez scored the winning goal for the Los Angeles team in his second appearance.
'Chicharito' is having a hard time finding the back of the net
This was Galaxy's third win during the preseason and Javier Hernández was not able to score in any of those games. The only time the Mexican international was involved in a goal was back on 27 March when Galaxy defeated New England Revolution 1-0 at Dignity Sports Health Park. The lone goal was scored by Jonathan Pérez.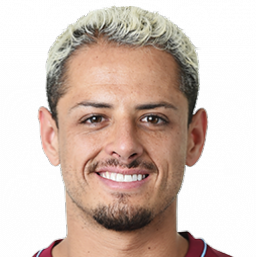 During his freshman year in MLS 'Chicharito' made a total of 12 appearances and only scored twice with no assists. During the 2020 season the Mexican international only played a total of 758 minutes and a string of injuries prevented him from making a consistent claim to a starting role.
During the off-season he was seen actively working out and showing the work he was putting in on his social media, but he is having a hard time making a difference with LA Galaxy during the games. The team will return to Los Angeles for final preseason preparations and then fly to Miami to face Inter Miami on 18 April in their 2021 MLS regular season opener.