Pulisic: "I'm doing my best to take care of myself"
The United States international is returning to a starting role under Chelsea's manager Thomas Tuchel and scored a brace against Crystal Palace in the Premier League.
Christian Pulisic is healthy and picking up where he left off last season in his second year at Chelsea. The United States international scored a brace in Chelsea's 4-1 victory against Crystal Palace in the Premier League this weekend and now he is ready to start against Porto in the second leg of the quarter-final in the UEFA Champions League.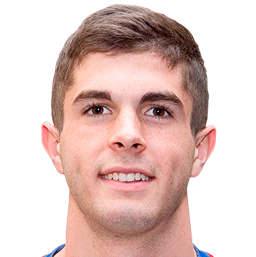 Pulisic made his fifth start under manager Thomas Tuchel at the weekend and is earning a starting role after suffering several injuries at the start of the season. Chelsea defeated the Portuguese side 2-0 in the first leg and the United States men's national team player is hoping he can stay in top shape to help his team advance to the next round.
"We clicked very well," added Pulisic. "We were able to finish our chances early, which was important and helped get us through the game. We could have been even more clinical."
Reaching top form
"Personally I am feeling very good. I am happy to be playing and helping the team whichever way I can. It was nice to get on the scoresheet and I am feeling very strong at the moment. It has not been an easy season. There has been a lot of coming in and out and injuries, but I'm feeling healthy and strong," said Chelsea's No 10.
"There are some really big games coming up. But we are just taking it game by game. I am doing my best to take care of myself. I have got to take care of my body and be strong and healthy for these games," he added.