Tim Cahill aiming for success in new Aspire Academy role
The Australian star is hoping to make a success of his new position as Chief Sports Officer at Aspire Academy, the world's leading academy for youth sports development.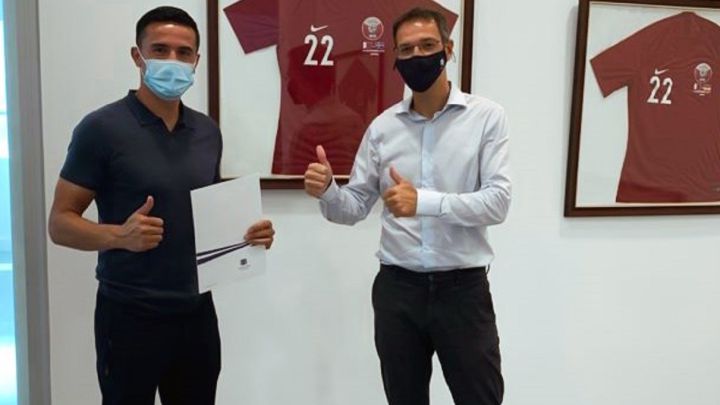 Australian football star Tim Cahill expressed his happiness and great pride at having officially joined Aspire Academy, a pioneer in the field of developing young athletes, taking on the role of Chief Sports Officer of the academy's sporting affairs.
Cahill "excited and honoured" to join Aspire team
Cahill said of his appointment, he said: "I'm excited and honored to join Aspire, one of the world's leading sports academies. I've been visiting Aspire since my playing days with Everton and the Socceroos and have been constantly impressed by its world-class innovation and competitiveness. I am looking forward to contributing to the success and growth of Aspire as well as developing my skills in sports management as I embark on this exciting new chapter in my career".
The Australian attended training courses to obtain a UEFA professional training license, and studied sports administration at Harvard University and the Josoor Institute, as well as working as a broadcast journalist for the BBC and Sky Sports covering the Premier League. Aspire Academy General Director Ivan Bravo welcomed Cahill on board, and said, "We are delighted to have such an accomplished footballer on our team of experts. We are very much looking forward to Tim's contribution to Aspire Academy's next phase of growth as we forge ahead with sport development in the country and internationally. We are confident that his impressive 21-year playing career in England, The United States, China, India and Australia's national team, as well as his passion and thirst to broaden his experiences in sports management, will undoubtedly bring added value to our organization"
It is also mentioning Cahill's impressive playing career – he is the all-time leading goal scorer for Australia's national team with 50 goals in 108 games between 2004 and 2018, he played for clubs in his homeland including Sydney United and Melbourne City, in the Premier League for Millwall and Everton, and in the American League for New York Red Bulls, in the Chinese Super League with Shanghai Shenhua and Hangzhou Greentown, and in India at Jamshedpur FC. He was also the first Australian player to score a goal in the World Cup finals.