Cruz Azul streak comes to an end in the clash against Club América
Jonathan Rodríguez scored a late goal to rescue the 'Machine' from losing three points and remain in first place with 37 points with two games left of the regular season.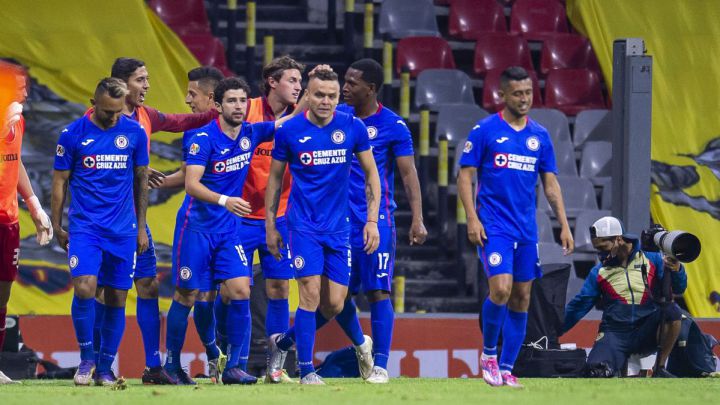 Cruz Azul headed into the game against Club América on matchday unbeaten in 12 games of the 2021 Guardianes tournament. The 'Machine' was one away from surpassing the record established by Club León (2019) and Club Necaxa (1935) who won 12 consecutive games during the respective tournaments. But Cruz Azul was only able to secure a point against the 'Eagles' with a 1-1 draw.
Jonathan Rodríguez the hero
Emanuel Aguilera scored the first goal of the game from the penalty spot in the 42nd minute of the first half. The 'Eagles' seemed comfortable with the 1-0 lead, but Cruz Azul was not going to go down without a fight.
Towards the end of the game Rivero went inside the box and crossed the ball for Jonathan Rodríguez who was roaming inside the six, the ball hit Mauro Lainez' hand and the referee had to consult the VAR about the play. After checking it the penalty was awarded and Jonathan Rodríguez equalized the game in the 84th minute.
The striker from Uruguay has scored 21 goals this season and he is in top shape to win the golden boot. With the draw, Cruz Azul's streak comes to an end , but they remain at the top of the table with 37 points, two more than Club América, and with two games left of the regular season.