$600 Golden State Stimulus check: can I get it if I also received the third stimulus check?
The new covid-19 relief bill signed recently in California will provide direct payments for low-income residents, but are there limits on receiving both?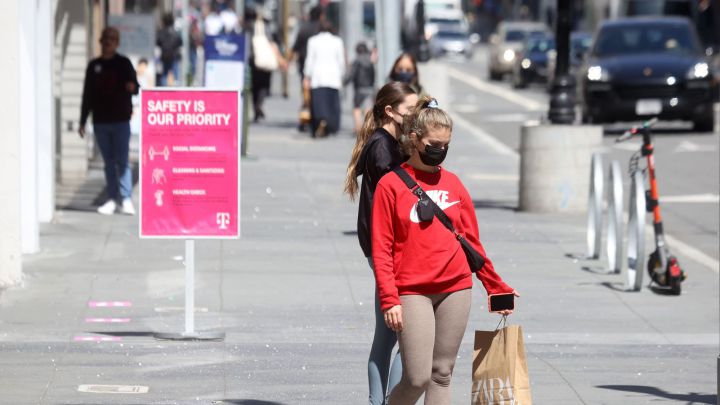 The California Franchise Tax Board (CFTB) is in the process of sending out a round of state-specific stimulus checks to low-income residents as part of a relief bill signed in February.
The Golden State Stimulus bill provides $600 direct payments to certain residents as part of a $7.6 billion package. California Assembly Speaker Anthony Rendon said that the support would be aimed at addressing "the human and the economic impacts of covid in a way that echoes President Biden's American Rescue Plan and will help those who are hurting most."
Eligible Californians will receive their Golden State Stimulus payments after filing their 2020 taxes. It will come either as a direct deposit or a paper check, depending on the refund option selected on your tax return. For more info, visit https://t.co/s0xNQ4NP3n pic.twitter.com/Isc9whZCbz

— Senator Toni Atkins (@SenToniAtkins) March 20, 2021
But while the California stimulus checks share some similarities with the federal support there are some key differences. Here's everything you need to know.
Can you get both the federal and the Golden State Stimulus checks?
Eligibility for both the third stimulus check, worth up to $1,400, and the $600 Golden State Stimulus check is subject to certain requirements, but there is nothing preventing you from receiving both payments if you satisfy each set of requirements.
However there are some notable differences between the two forms of support which you should be aware of. The regular stimulus check is paid for by the federal government and overseen by the IRS; while the Golden State Stimulus check is administrated by the CFTB and paid for with state taxes.
As Newsom prepares for the greatest challenge of his political life, he will now have the opportunity to spend months handing big checks thanks to a relief package that will flood California with $42 billion in federal funds. https://t.co/L9UMSgfd2X

— The Hill (@thehill) April 13, 2021
As such each has set their own eligibility requirements and they are much stricter for the California version. While President Joe Biden's plan sent a direct payment to anyone earning less than $75,000 per year, the Golden State Stimulus check will be sent to:
Residents receiving CalEITC for 2020.
Households with individual tax identification numbers (ITINs) and an income below $75,000.
Households enrolled in the CalWORKs program.
Recipients of Supplemental Security Income/State Supplementary Payment (SSI/SSP)
Recipients of aid through the Cash Assistance Program for Immigrants (CAPI).
When will the Golden State Stimulus check arrive?
Although the multi-billion dollar package was officially signed into law by California Gov. Gavin Newsom on 23 February, it has taken some time for the state to organise the payment process. However the CFTB announced recently that the first wave of payments was sent out on Thursday 15 April, meaning that the direct debit bank payments should start to arrive shortly.
For more details on the rollout of the Golden State Stimulus checks, and when you can expect to receive your, check out Golden State Stimulus checks begin distribution.